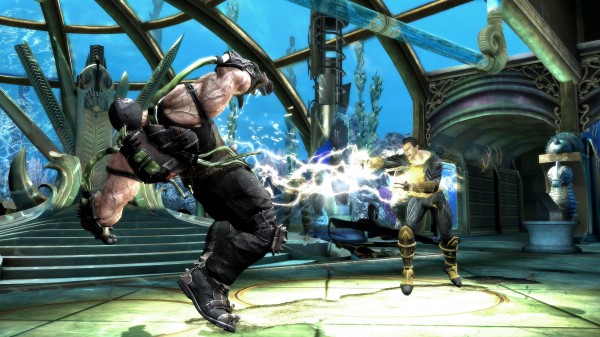 UPDATE: You can download the Xbox 360 demo here and also on the PlayStation Store.
Today, NetherRealm Studios and Warner Bros. revealed that they are planning on releasing a demo for their upcoming fighting game Injustice: Gods Among Us onto the PlayStation Network and Xbox LIVE. It will be available on April 2nd in the U.S., April 3rd on PlayStation Network in Europe and April 4th in Australia and New Zealand, which places it a good two weeks before the game's release on April 16th. No information was released about a possible Wii U demo at this time.
Interestingly enough, the demo will feature an odd number of characters with Batman, Wonder Woman and Lex Luthor battling it out on the Gotham City arena. To go along with this announcement the company also released a gameplay trailer focusing on Black Adam of Captain Marvel fame who was officially announced last week. Check it out below.