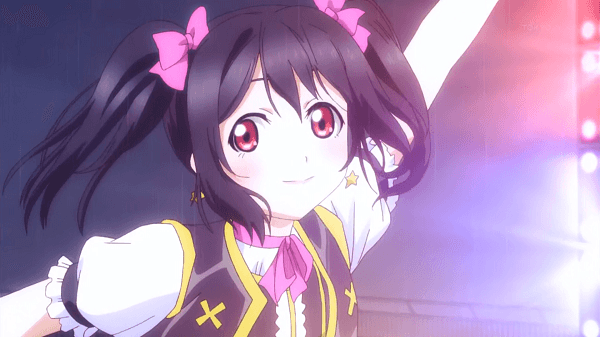 Some of you may or may not know that last week I started a new weekly feature here on Capsule Computers where I will select one anime girl from a currently airing anime series and put them in the spotlight by providing background information on the girl as well as various images consisting of fan art and official artwork.
This week I have chosen to select one of the school idols from Love Live!. Love Live! follows the story of nine girls who form a school idol group in an effort to save their school by increasing it's popularity and enrollment rate. The anime series is actually part of a project started by ASCII Media Works' Dengeki G's Magazine with help from Sunrise studio for the animation and Lantis for musical work. Since the project began back in 2010, various music videos featuring the girls of Love Live! and their idol group µ (pronounced Muse) have been created for fans.
Of these nine idols, the anime girl of the week is Yazawa Niko who is a third year student at Otonokizaka High School. Originally Niko was against the forming of a school idol group and believed that the girls forming µ were amateurs who couldn't compare to real idols.
The reason for her anger is due to the fact that when she first joined Otonokizaka High School, Niko formed an idol group with other girls in her class. However as time went by, all of the members of the group abandoned Niko because they could not keep up with Niko and her demanding training regiment. After witnessing the girls' determination and being backed into a corner, Niko eventually relents and becomes the seventh girl to join µ.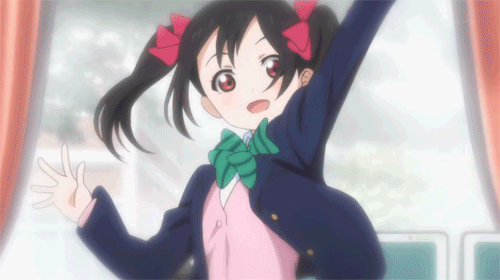 Since Niko has looked up to idols and tried to become one since she was a child, she seems to try the hardest out of the nine girls though often she tries so hard to be cute that it backfires on her. This means that despite trying the hardest, the other girls in the group may ignore her efforts due to her personality. She often performs the motions shown above while saying "Niko Niko ni!" in an effort to be as cute as possible, though she often does it when trying to avoid scrutiny or when she is nervous.
While she can be seen as an angry person, her anger is usually a facade for her true feelings and her joy of being in an idol group, though given her nature of switching personalities on the fly she often lets her true feelings slip through to the surface, especially when frustrated.
Since Niko is an idol and a singer, I have included the below song featuring Niko singing Bokura no LIVE Kimi to no LIFE solo. Both Niko's standard voice work and singing voice is provided by Sora Tokui,
Currently Love Live! has been licensed for home release by NIS America under the name Love Live! School Idol Project and the series is currently being streamed with English subtitles on Crunchyroll.
DISCLAIMER: None of the art presented is the property of myself or Capsule Computers. All characters and series are TM and © their respective creators and corporate owners. All art is the creative property of their respective artists. Any artists who wish to have their work removed from this article may contact us and appropriate action will be immediately taken.