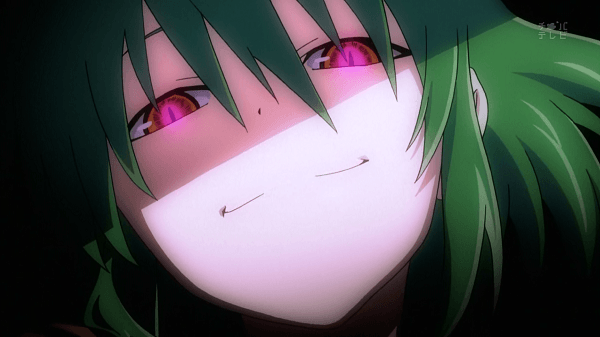 There are so many anime out there but there are even more anime girls. In what is going to become a weekly segment here on Capsule Computers I will be taking one anime girl from a currently airing anime series and shining the spotlight on them as well as share various official and fan made images of the selected anime girl.
To kick things off, we have a rather odd choice in the form of Hikage from Senran Kagura. She first debuted as an enemy character in the Senran Kagura video game series and became a playable character in Senran Kagura Burst and Senran Kagura: Shinovi Versus. Since the game series debuted 2011, an anime series simply called Senran Kagura started airing this Winter 2013 anime season. In the anime series Hikage is voiced by Ryoko Shiraishi.
Hikage is a third year student at the Serpent Academy for Girls and is one of the school's elite five. She rarely displays emotions, the cause of which may be due to the fact that she grew up as a child soldier and was trained to be a fighter since she was born, still she finds it difficult to find any motivation beyond simply finishing her mission. Besides her past as a child soldier, little is known about what led her to join the Serpent Academy, though of the elite she is the most serpentine both in appearance and mannerism. Whenever she battles against the light ninjas, she is usually paired off against Katsuragi who sees Hikage as her rival, though Hikage does not feel this competitive connection.
As far as the anime itself goes, FUNimation is currently streaming the series and owns the license while the games have not been announced for localization at this time.
DISCLAIMER: None of the art presented is the property of myself or Capsule Computers. All characters and series are TM and © their respective creators and corporate owners. All art is the creative property of their respective artists. Any artists who wish to have their work removed from this article may contact us and appropriate action will be immediately taken.