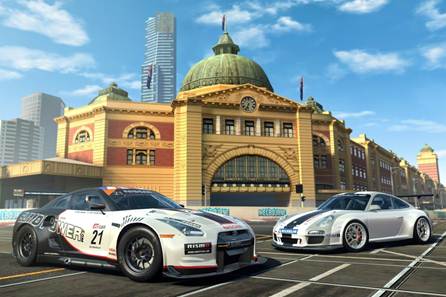 EA and Firemonkey Games have released the realistic racing thrill ride Real Racing 3 on the iOS platform in Australia and New Zealand. The game will be hitting the Android platform next month at some point.
Real Racing 3 features some Australian race tracks, specifically the legendary Mount Panorama race track and the Melbourne CBD which was meticulously detailed by the Firemonkey Games Studio.
You can pick up Real Racing 3 on the iTunes store here for the insane price of absolutely free. What do you think of Real Racing 3? Will you be picking up this awesome racing experience? Let us know in the comments section below.