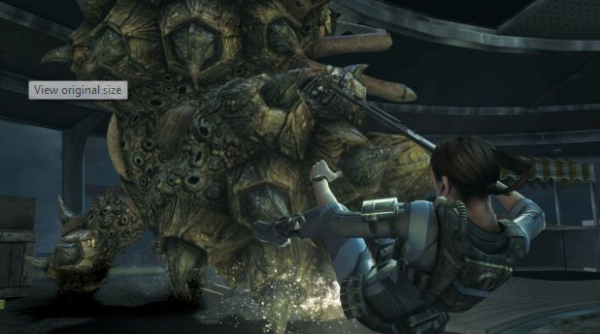 Big news for all you Resident Evil fans out there that don't own a 3DS but are dying to play Resident Evil Revelations. The official Resident Evil twitter just let out a tweet that will certainly make your day! Resident Evil Revelations will be making its way to Xbox 360, PS3, Wii U and PC on May 24th this year. The official tweet which can be read below, states that the released date of the 24th will be for European customers. A date for US and the rest of world will certainly be announced shortly by Capcom but we can estimate it won't be any more than a few days after or no more than a week for everyone else to get their hands on the game.
Resident Evil Revelations is coming to Xbox 360, PS3, Wii U and PC on May 21st in North America and May 24th in Europe. http://t.co/zQHsUzac

— Resident Evil (@RE_Games) January 22, 2013
Resident Evil Revelations was voted Best 3DS game in this year's Capsule Computers Game Of The Year Awards and rightfully so, with amazing gameplay, story and heart pounding moments that will keep on the edge of your seat from start to finish, I personally believe this is a great move by Capcom to share this amazing title out on all the major consoles so that everyone can enjoy it. Check our review for Resident Evil Revelations on the 3DS here.
You can also check out the official announcement trailer below as well. Let us know what you think of Revelations making its way to a console near you. Is it a great move or a bad one? Leave a comment below and let us know!