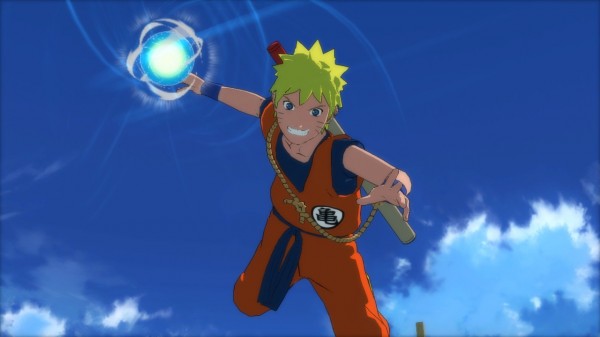 Today Namco Bandai revealed what type of bonuses you will receive if you pre-order Naruto Shippuden: Ultimate Ninja Storm 3 from certain retailers in North America. As we've long known now, anyone who pre-orders the game from any store will receive a a special costume for Naruto that has him wearing Goku's clothing from Dragon Ball as well as a trading card of some kind.
However if you pre-order the title at GameStop, you will be given an exclusive poster alongside those aforementioned bonuses. Plus, if you happen to be a GameStop PowerUP Rewards member you will also be given a 30-day trial to Viz's Neon Alley anime stream for the PlayStation 3. If you don't know what Neon Alley is, you can read up on our impressions of the service here.
Also, Namco Bandai officially announced their Club Namco collector's edition which we reported on last week. In case you missed it, this collector's edition comes with the Goku outfit, a poster, a trading card, the game's soundtrack as well as some neat Nartuo and Sasuke figures. The collector's edition now costs $80 instead of the early order price of $60 and only 5,000 copies have been made.
Currently Naruto Shippuden: Ultimate Ninja Storm 3 is set to be released on the PlayStation 3 and Xbox 360 in North America on March 5th.