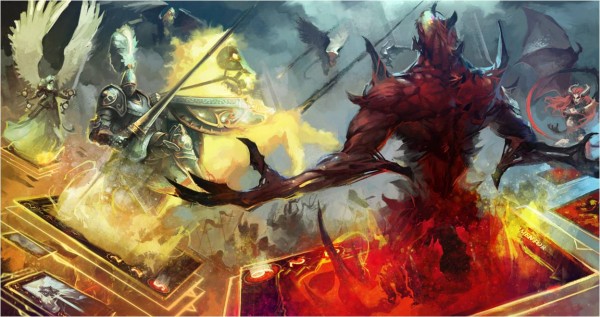 Ubisoft have announced that Might & Magic Duel of Champions, the Might & Magic free-to-play online card game, is now available on iPad 2 and above. Now you'll be able to play against every opponent available, whether on iPads or PCs, since the game will allow for complete cross platform game-play, a first for Ubisoft.
Might & Magic Duel of Champions is being developed by Ubisoft Quebec. The game includes hundreds of new, detailed, collectible cards, all set in the Might & Magic universe. As you  develop your skills and strategies, you will be pitted against others in epic battles. You will also be challenged to earn new cards and grow the strength and abilities of your chosen hero's army. You can enhance your experience and replenish your card supply by visiting the game's online store.
Might & Magic Duel Of Champions is available now, download it from the iTunes store here.  Be sure to check out the trailer for the game below.