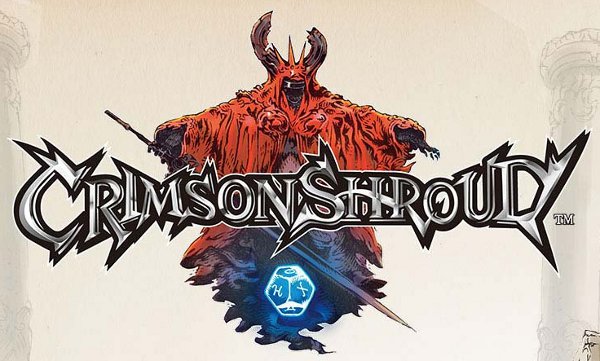 Level-5, the Japanese game company behind the Professor Layton series, has just released a completely different kind of game to the Nintendo 3DS eShop for North America and Europe.  How different?  So drastically, I'm regretting bringing up Layton at all.  Oh well, anyway their new game Crimson Shroud is actually based around the concepts of classic table top RPGs as evidenced by the die in the picture.
Crimson Shroud was created by Yasumi Matsuno a developer whose works include Final Fantasy Tactics, Vagrant Story, and Tactics Ogre, which looking at would have made more sense to bring up in the first place.  The game was already released in Japan as part of the Guild01 game pack, but now is available for North America and Europe like Liberation Maiden and Aero Porter from the same pack.
Players can check out the launch trailer for Crimson Shroud embedded below and those wanting to download the game to their Nintendo 3DS can find it for $7.99 (€7.99 / ₤7.19) on the eShop now.