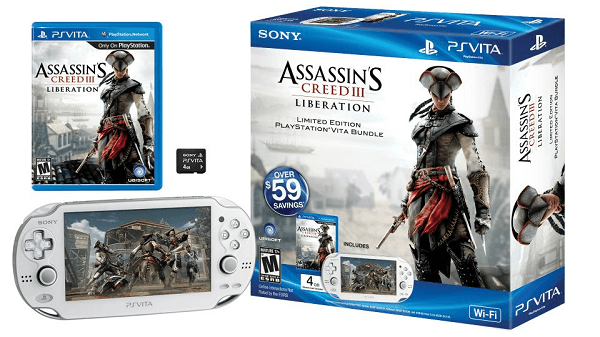 With Black Friday a week away, Sony has decided to detail their console bundles that will be on sale through multiple retailers at a discounted price. In fact, both the PlayStation 3 and the PlayStation Vita will be sold in bundles that will only cost $199 compared to the usual price point.
The Ultimate PS3 Value Bundle will include the Uncharted Dual Pack which contains Drake's Fortune and Among Thieves, the inFamous Collection anda 30 day PS Plus trial membership. It is worth noting that the PS3 in this bundle is the super slim 250GB model.
As for the VIta there will be three separate bundles available for purchase depending on which retailer you go to. Best Buy will be selling a Black Ops Declassified bundle with a Black Vita and a 4GB memory card while Target gets the LEGO Batman 2 bundle, also with a black Vita but no free memory card. Amazon and Gamestop have the Assassin's Creed III: Liberation bundle, which comes with a white S PS Vita, the game and a 4GB memory card.