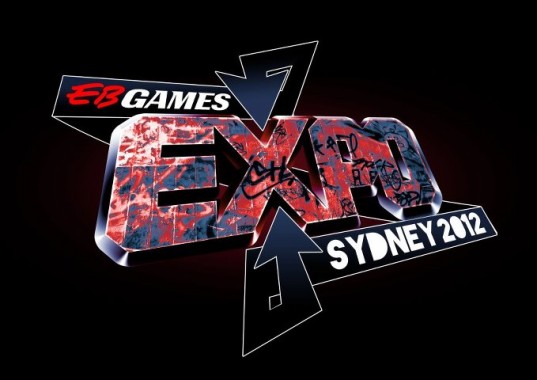 Leading up to the EB Games Expo there have been a whole bunch of announcements of publishers we can be expecting to attend, games that are going to have hands-on previews set up, and other exciting stuff. With the Expo only just over a month away the excitement is building, and here at Capsule Computers we got the chance to have a chat with Debra McGrath, EB's National Brand, Events and Marketing Manager, to get the skinny on Sydney's first EB Games Expo!
CC: Why was the city of Sydney chosen to host the 2012 EB Games Expo?
Firstly, we love the Gold Coast and we are sad to have to leave, but in order to expand the Expo we needed more space. Sydney Showground, Sydney Olympic Park was the perfect venue and has plenty of room for growth. As a city, Sydney is also relatively central and affordable to get to, which is important as we want as many Australian gamers to get to experience the Expo as possible.
CC: What attracted EB Games to Sydney Olympic Park over other venues in Sydney?
Flexibility and growth potential. It's not a traditional exhibition centre, which gives us the ability to create unique experiences like this years planned outdoor night time spectacular show.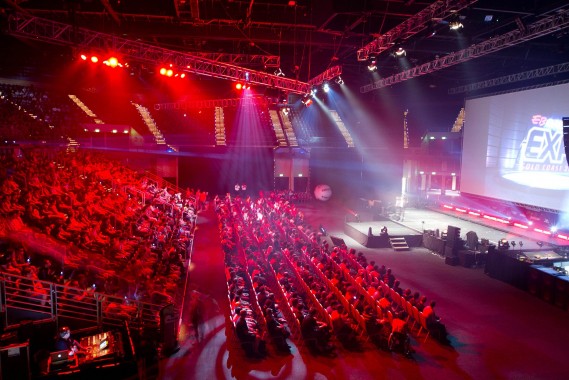 CC: Will Australian game studios have a presence at the Expo?
Not only will they be present, we have an entire pavilion dedicated to all things "Home Grown" including developers, manufacturers and gamers competing in E-Sports tournaments.
CC: What can we expect from this year's EB Games Expo?
In Sydney, fans will be able to explore the huge 25,000 square meters present of gaming heaven and experience all the Australian gaming industry has to offer. The EB Expo will be Australia's biggest ever public gaming event and will give every day consumers the chance to experience and get hands on with the best upcoming and new release products and games, rub shoulders with the industry elite, compete in e-sports tournaments and witness live presentations usually reserved exclusively for industry insiders and the media. In addition to this, we have introduced a whole pavilion dedicated to home grown gaming which will feature local developers, showcase the latest hardware technology and an abundance of unique presentations. Families have not been forgotten either with a dedicated Family Zone featuring the likes of Disney and Skylanders, amongst others.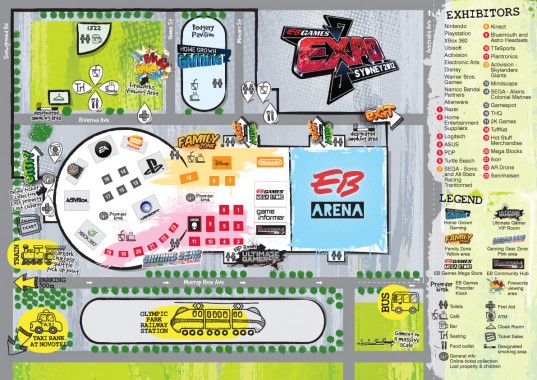 CC: Last year, EA CEO Peter Moore came for the first EB Games Expo. Can we expect guests of his stature to appear in Sydney?
There will be international guests, but the biggest challenge is always who will be available at the time. We work with our publishers nearly a year in advance to try and secure the best international talent, however it all depends of what they are working on at the time and if they can afford the time to make the trip out to Australia. The Peter Moore appearance only came to fruition at the 11th hour last year, so you never know who could pop up at this years show.
CC: What game has to be the big draw for the Expo?
Honestly there are a couple of top secret things that we are still working on that, if they come off, I will be personally thrilled about as I know the public will be. In saying that, the thing that keeps amazing me is the fact that the public will get to experience this year's and some of 2013's biggest titles months in advance. Call of Duty Black Ops 2, Halo 4, Assassin's Creed 3, Tomb Raider, Aliens: Colonial Marines and Medal of Honor: Warfighter would have to top this list. We are also looking forward to sharing the likes of new WonderBook technology and Skylanders Giants with families.
CC: While the current list of games appearing is quite impressive, is there still more to be announced? Can you reveal some to us if so?
Yes there is still more to come as well as the confirmation of playability of titles. I can tell you since the last announcement, we have been able to confirm the new Star Trek game and also Splinter Cell Black List as well as Smartglass, which we are super excited about.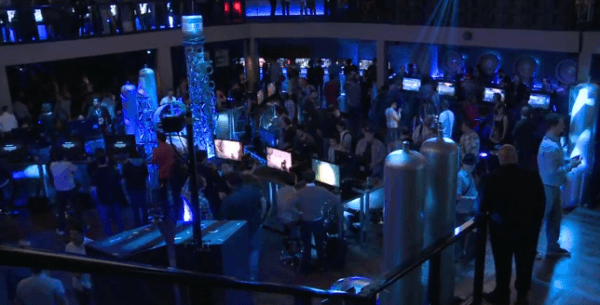 CC: Do you compare the EB Expo to E3 or the Tokyo Game Show?
Not at all. They are both great shows and we don't in anyway claim to be like them. The EB Expo is a true consumer event that is not focused on the media, buyers or announcements. It is all about giving as many everyday gamers the chance to play and experience unreleased and new games. In Australia this is a privilege that use to be reserved for the media and those that worked in the industry, so we are stoked to be able to open this experience up to everyone.
CC: What can the crowd look forward to with our local developers?
At last count there are 20 local developers attending which is outstanding. They will not only be showcasing their unique games but will also be available for fans to ask as many questions as they like! This is a great new addition to the show and we are really looking forward to what the local guys have to show.
CC: Are you happy with the current list of publishers attending?
Ecstatic- All the major publishers are on board and are bringing their A game! We have seen some of the booth designs and they will blow your mind!
CC: Will you be present at the event?
I wouldn't miss it for the world! If anyone sees me, make sure you say hi! I love a good chat!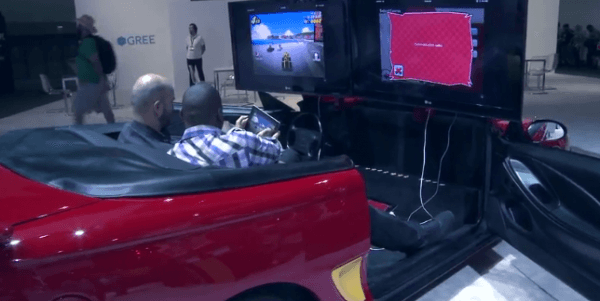 CC: Which event attraction has you most excited?
I can't decide, there's so much going on between getting hands-on with games, fireworks, the motor bikes… but we have something very special planned for the opening of the event on the Friday morning and it is that I am most looking forward to.
CC: Are any games or devices at the event that absolutely have to be checked out?
It's really hard for me to limit all the amazing games and technology to a short answer, but the big draw cards we talked about before can't be missed. I think for gamers the fact that so many of the titles will be hands on multi-player will create an awesome buzz and will be definitely worth checking out.
CC: Will there be a publisher's hall or some other type of stall to purchase rare merchandise?
Fans will not be short of places to buy cool merch, so I suggest they start saving! This year we are stepping it up 20 notches and are building the biggest EB store in history! We are then chocking it full of stuff gamers want! We special ordered a whole bunch of collectables, costumes and accessories just for the event. If the excitement around the office is anything to go by, get in quick because it will sell out.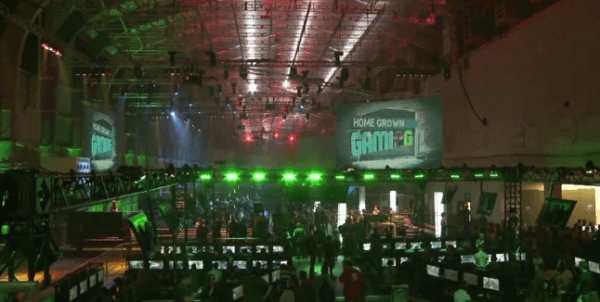 CC: A lot of people know EB Games as a video-game retailer, but now people can also attribute the name EB Games to something much larger than that. What factors contributed to the decision that EB Games should hold an E3 style expo within Australia and on a yearly basis?
We don't like to think of the EB Expo as an E3 style event, but rather more like the Good Food and Wine show. It is a place where people with a common passion get together to sample the latest and greatest products, in our case before they release, watch unique presentations from both local and international presenters and just generally immerse themselves in 25,000 square metres of gaming goodness!
CC: Thank you very much for having a chat to us and we hope to see you at the Expo!
So there you have it folks, EB Expo in a nutshell from one of the people at the very heart of the event, Debra McGrath. A big thanks to her for taking the time to let us know a bit more about this exciting event and giving a little bit of inside info.
The EB Expo will be on October 5-7 at the Sydney Showground. For more information about the Expo and how to buy tickets just go to the EB Expo site HERE.