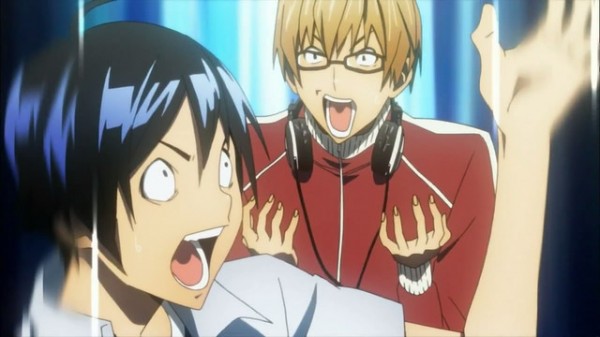 Are you excited for the third season of Bakuman? Well it would please you to know that you will once again be able to watch the tale of Muto Ashirogi as they try to make it in the manga business come October 6th, 2012, when the third season will finally begin airing.
The series itself is based upon the popular Shonen Jump manga by Takeshi Obata and Tsugumi Ohba of the same name. It follows two high school students as they attempt to become mangaka published by Shueisha.
This particular season of Bakuman focuses on Muto Ashirogi's struggles with serialisation of their manga PCP. What do you think of a third season of Bakuman? Are you excited? Let us know in the comments section.