Page 1 Page 2
Now for the special awards. These awards only had a winner listed, so let's get into it. The winner of the People's Choice award (that is, voted by the public) was "Ladyboy Chainsaw" by Rendakor of the USA. This is a funny parody of Lollipop Chainsaw. He uses "Kore wa Zombie desu ka?" & "Kore wa Zombie desu ka? Of the Dead" with the audio of the Lollipop Chainsaw announcement trailer. It has action, it has comedy, it has a bit of everything. You can check out "Ladyboy Chainsaw" below.
The Judge's Choice Award went to "Starships Were Meant to Pierce the Heavens" by Luminaire of the USA. While the song isn't something that will blast out of my headphones anytime soon, Luminaire chose a great song to fit his AMV. Not only that, the editing is smooth and splendid and he uses the clips to great effect. Overall, an excellent piece of work. Check out "Starships Were Meant to Pierce the Heavens" at this link. The anime Gurren Lagann was used.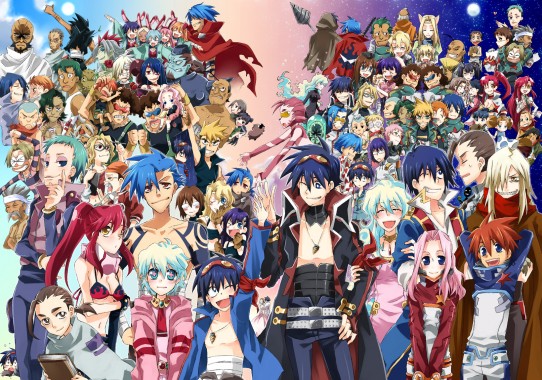 The Best Technical Award went to "Feelings" by [madaraxD] of Argentina. The judges believe that this is technically excellent and I have to agree with them. Excellent use of effects, good transitions and tremendous use of music to fit with the video. Congratulations to [madaraxD] for winning the technical award. "Feelings" can be seen below.
For the winners, congratulations for winning the categories. Your hard work has been recognised. For those who didn't win, don't see it as losing. Instead, see it as an opportunity or experience to improve on your AMV techniques. The audience enjoyed each AMV screened throughout the day and the winners themselves. With another AMV competition done and dusted, it's time to look forward to the 2013 AMV competition.
Be sure to check out the official SMASH! website and our SMASH! 2012 section here on Capsule Computers.
Page 1 Page 2