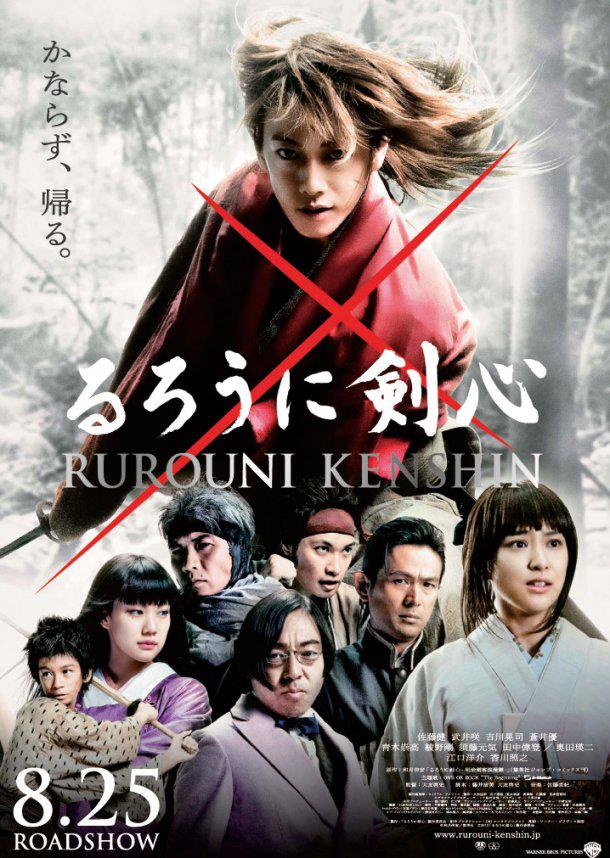 As previously reported, the widely popular Rurouni Kenshin saga has been adapted into a live action film. Directed by Keishi Otomo and starring Takeru Satou of Kamen Rider Den-O as the mysterious Kenshin Himura, the movie will be released in Japan on August 25, 2012.
Along side Satou will be Emi Takei as Kaoru Kamiya, the heir to the Kamiya Kasshin Ryu dojo, Munetaka Aoki as Sanosuke Sagara, the rough and tumble hooligan. Judging from the cast, the movie will encompass the arcs surrounding Jin-e, Kanryu, and Hajime Saitou.
While it was said that they would be working towards an international release, it has recently been confirmed that Japan's Gaga Corporation will be handling the actual international rights to release the film.