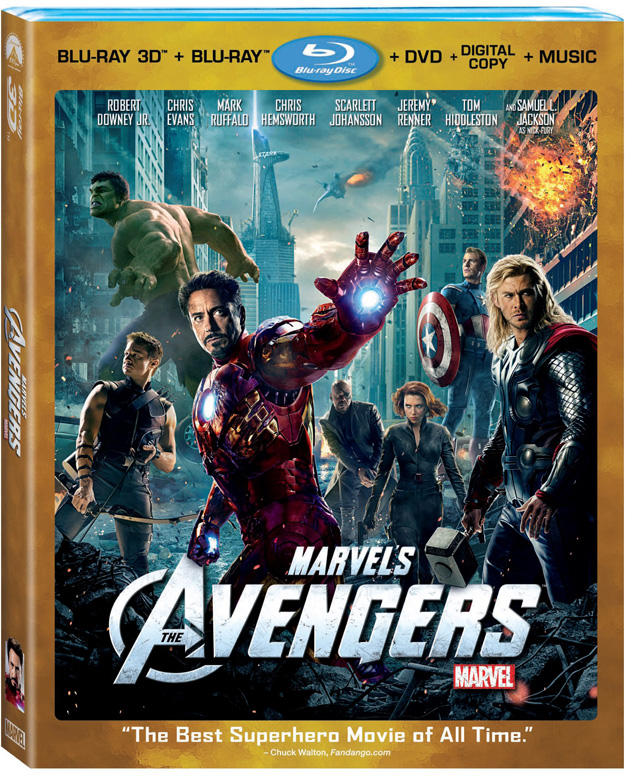 The Avengers will assemble for home release on September 25, 2012!
Walt Disney Studios Home Entertainment has released a trailer alongside the cover art for the Blu-ray and DVD release of Marvel's The Avengers and man, it is looking sweet!
Marvel's The Avengers is the third highest-grossing movie of all time, so you know Disney has big plans for the home release! In anticipation of the release Marvel is launching a new App this month titled The Avengers Initiative: A Marvel Second Screen App, which gives fans a unprecedented access to exclusive content as it is released for the App throughout July & August.
Fans can expect to pick up Marvel's The Avengers on Blu-ray 3D, Blu-ray, DVD, Digital and On-Demand platforms on September 25, 2012. The 4-Disc Bly-Ray Combo Pack provides 5 unique ways to enjoy the film, on Blu-ray 3D, Blu-ray, DVD, Digital Copy and a Digital Download of Avengers Assembled: Music from and inspired by the film.
Special Features includes a gag reel (first time for a Marvel Studios film),talks with the cast and Joss Whedon, a behind-the-scenes look at visual effects and cinematography, the creation of the S.H.I.E.L.D Helicarrier, a Music Video for Soundgraden's Live to Rise, deleted scenes and more!
Marvel's The Avengers will be available on September 25, 2012. Suggest retail price is $49.99 for The 4-Disc Blu-ray Combo pack, $39.99 for the 2-Disc Blu-ray Combo Pack and $29.99 for the 1-Disc DVD.
Make sure to check out the trailer below!