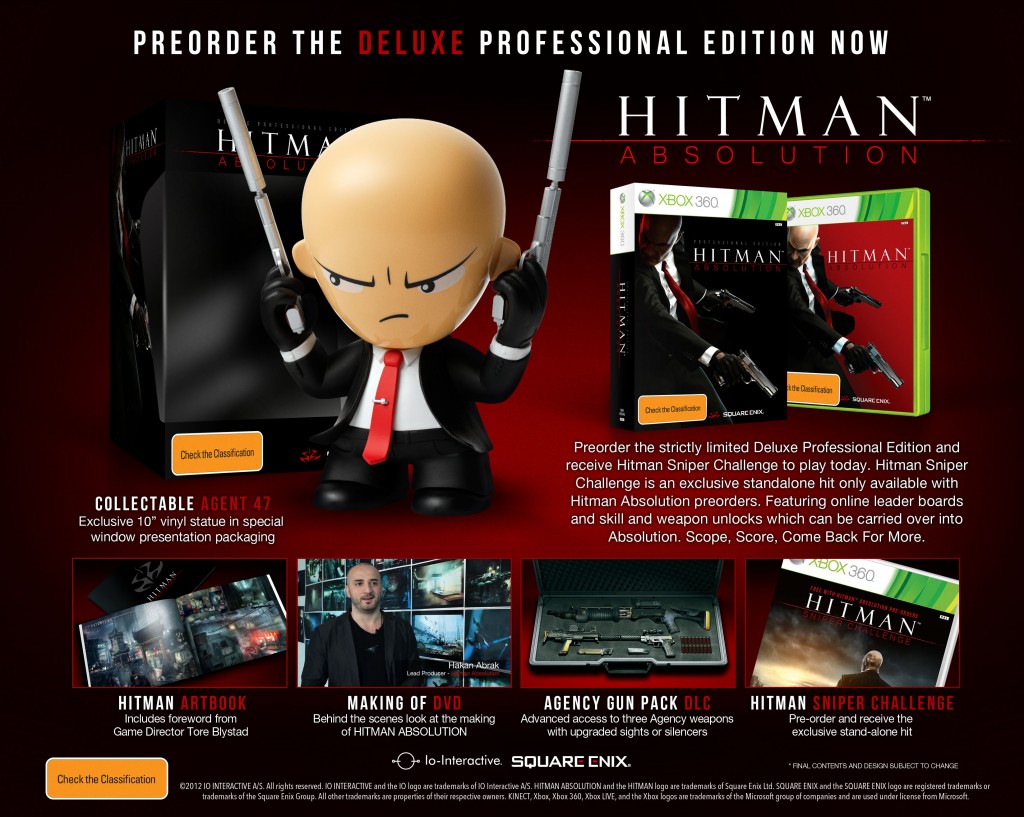 Square Enix have released new details on their special edition release of Hitman Absolution which is set to be titled the Hitman Absolution Deluxe Professional Edition.
The Deluxe Professional Edition comes packed with an Agent 47 vinyl statue, a Professional edition of the game including a hard-cover art book, a making of DVD and a DLC pack called he Agency Gun pack. Also if you pre-order the game, you get access to a special gameplay experience called the Sniper Challenge.
The special edition will be released onto the Xbox 360, Playstation 3 and PC come November 20th, 2012. You can pre-order through EB Games here and JB-HiFi here. Check out the pictures of the special editions below.