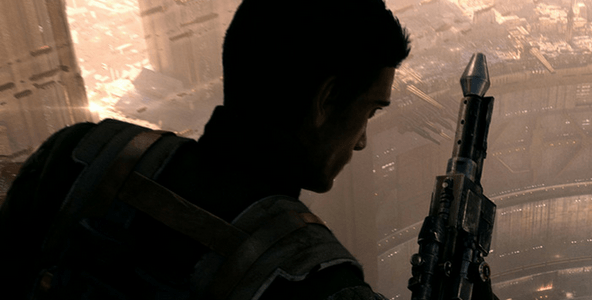 On GT.TV tonight, Lucas Arts revealed the next game in the Star Wars franchise.  As suspected, the game revolves around bounty hunters, although the developers wouldn't let on to what character would specifically be playable.  However, some morsels of information were revealed.  First, the game will be set on Coruscant, in the deep, crime ridden regions of the city.  This game will focus on more mature aspects of the Star Wars universe.
"Star Wars 1313 dives into a part of the Star Wars mythos that we've always known existed, but never had a chance to visit," LucasArts president Paul Meegan said in a statement.
More information is expected to be shown at E3.  Keep it locked to Capsule Computers for the latest on when that happens.
The official web portal for Star Wars 1313 can be found here. 
The full episode of GTTV is linked here.  The Star Wars information is in the first segment.