Some more additions to Gamevils Google Play library with the release of Soccer Superstars, the first title in the franchise to be made specifically for smart phones, combining customisable RPG elements with real time sports action, sure to please a wide range of sports fans. Users are given complete control of both player and team and by drafting, upgrading and signing new talent get a glimpse into the management side of the game. Soccer Superstars features 4 different game modes to enjoy, so grab a copy for free and pass, dribble and feint your way through a fully immersive soccer experience complete with sharp crystal clear visuals and intelligent opponents.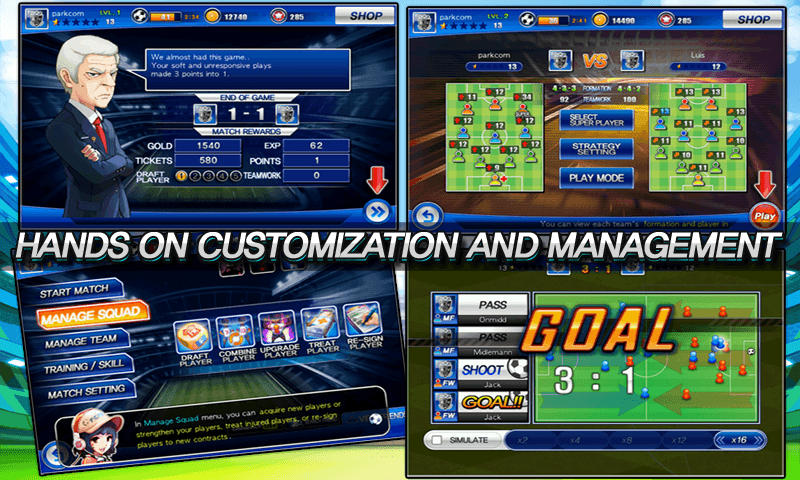 "We are excited to release another Superstars game to the smartphone market," stated Kyu Lee VP and Head of GAMEVIL USA, Inc. "As our line up of sports games grow, we are sure our fans will appreciate the immersive RPG aspect as well as the engaging sports play of our titles."
For those who prefer the management side of the game, there is chance play which analyses users data and configures wins based on strategic information collected during gameplay.
Soccer Superstars is available for Android devices here and for more information please visit www.gamevil.com