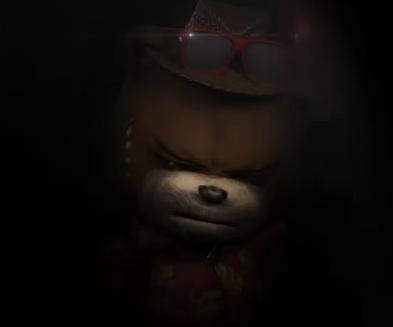 Naughty Bear wasn't the best title in terms of quality, but the concept was fantastic and that alone made the game sell like hotcakes upon release. 505 Games seem to be ready to take another stab with the anti-hero, and have now announced Naughty Bear: Panic in Paradise for the Xbox Live Arcade and Playstation network. This follow-up aims to fix a lot of the flaws seen in the original, as it features an "overhauled" combat system, a new leveling mechanic, and of course brand new toys to torture your victims. Panic in Paradise will also feature a brand new setting and story, with our poor homicidal buddy being shunned by the inhabitants of Perfect Island, which of course leads to this brand new and cuddly killing spree.
"Following the success of our first outing with Naughty Bear, we really wanted to push the limits and give players a lot more freedom to be as naughty as they can and help Naughty Bear get revenge on the other bears who have been so mean to him" said Victoria Reeve, senior global brand manager, 505 Games. "With the first Naughty Bear game audiences responded well to the juxtaposition of cuddly innocence, dark humor and over the top violence.  We're really looking forward to seeing what they make of all the great new features we've packed into Naughty Bear Panic in Paradise."
The game will also feature 30 missions across 11 areas, with each locale being different from the next. Say what you will about Naughty Bear, but I enjoyed what it was, and 505 taking the title into the much more affordable digital market sounds like a perfect recipe for success. Check out the debut trailer below, and let us know what you think about this new Naughty adventure in the comments section.