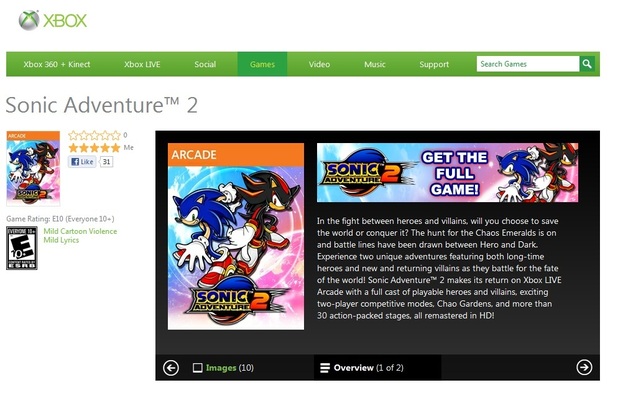 A leak on the Xbox Live Marketplace earlier was picked up by several internet gaming communities and websites, a listing revealing a HD port for the Sega Dreamcast classic , Sonic Adventure 2. Sonic Adventure 2 last saw a port on the Nintendo Gamecube by the name of Sonic Adventure 2 Battle.
In the image above you can read some details of the release, further to this was a release date of 3 October 2012. Sega has recently been releasing some of their Dreamcast library on the Xbox Live Arcade and PlayStation Network, which included Sonic Adventure DX.
A HD port of Sonic Adventure 2 shouldn't be too surprising to anyone, but it has yet to be confirmed by Sega. That said, it will be awesome to have one of the best 3D Sonic releases as a digital title.