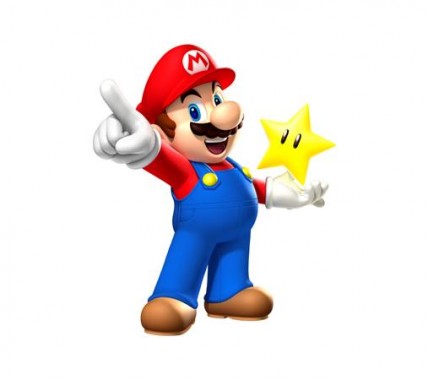 In North America, there is a huge hotwave that makes me hate the world that is outside. Down Under however, it is freezing cold, and Nintendo of Australia are ready to bring everyone together while school is out and those 3DS' are charged up.
The Nintendo Experience will be taking place at 67 Swanston St, Melbourne, where game tournaments for Mario Tennis Open and Pokemon Black and White will be taking place, along with a ton of other activities.
Check out the schedule as well as the information for this epic event below.
Super Mario Spectacular
When: Saturday 30th June, 10am – 4pm

Cosplay competition at 2pm
With New Super Mario Bros. 2 and New Super Mario Bros. U on the horizon, it's time to celebrate and brush up on a few Mario classics with a fun-filled day for the whole family. After receiving your special lanyard, take a tour through some Mario classics, old and new, on your way to receiving a special showbag* with plenty of goodies inside.
Show your true colours and take part in the Mario Cosplay Competition, where the best will walk away with games and trophies!
*Showbags are limited to the first 200 to finish their tour.

Mario Tennis Open Tournament
When: Wednesday 4th July, 10am – 4pm

Registration closes Midday
Mario recently smashed his way onto Nintendo 3DS in Mario Tennis Open, with all new ways to play and enjoy tennis with Mario and friends.
This tournament is sure to serve up an afternoon of fun with a single elimination tournament with prizes and trophies for the top 3 placed players!
With special lanyards for all who attend on the day and the chance to play a range of classic tennis games on Wii, this day is sure to ace its way through a rainy Wednesday.
Pokémon Black Version and Pokémon White Version Battle Tournament
When: Sunday 15th July, 10am – 4pm
Registration closes Midday
Brush up on your Pokémon skills ahead of the release of Pokémon Black Version 2 and Pokémon White Version 2 later in the year at the latest battle competition to hit The Nintendo Experience in Melbourne. Train up your favourite Pokémon and put them to the test in this single-elimination, double-battle format competition. Full rules will be available in store on the day.
With prizes and trophies up for grabs, each competitor will also receive a special lanyard for competing. What better way to prepare for a big year of Pokémon ahead?