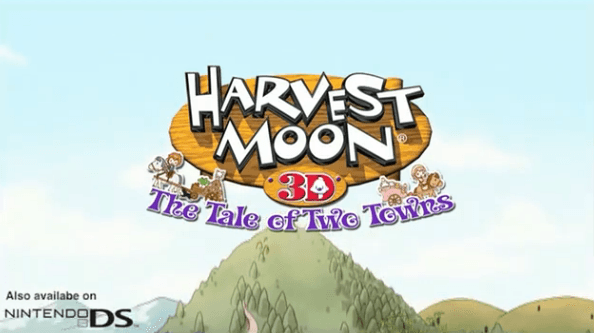 Rising Star Games' crop is ready; Harvest Moon: The Tale of Towns is available from today in the UK and France, with a German launch soon to follow sometime in August.
It launches on both Nintendo DS and 3DS, portraying a plucky young farmer who has arrived in the area to learn of a rift between the two neighbouring towns.
Choose either the Western-style town of Bluebell, specializing in rearing livestock, or the Japanese-style town of Konohana, who specialise in crops. Pick a town to settle down in, bring your new farm to life with crops and animals, try to rekindle the friendship between the two mayors of the towns, and maybe find yourself a partner along the way.