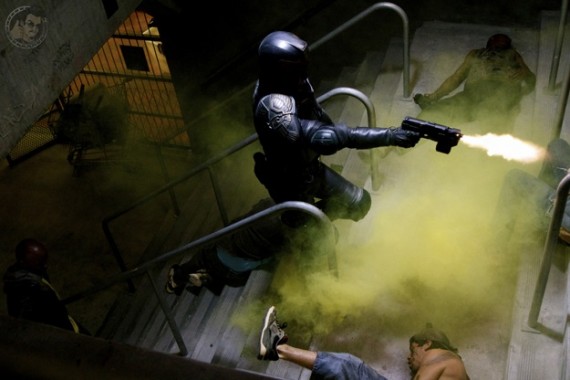 It's judgement time!
A trailer from Lionsgate films has finally debuted for the new live action adaptation for Judge Dredd, known as Dredd. The trailer reveals the drug Slo-Mo which is spreading throughout the futuristic dystopia Mega City One. The Judges who police the streets are authorised with the powers of judge, jury and executioner and it's up to Judge Dredd to take down the drug and those you deal it. Not to be confused with the  1995 adapatuon staring Sylvester Stallone, this film is all about gritty, dark, violence just the way you like it! Make sure to check out the trailer below for more.
The film is set to be released in 2D and 3D on September 21, 2012.