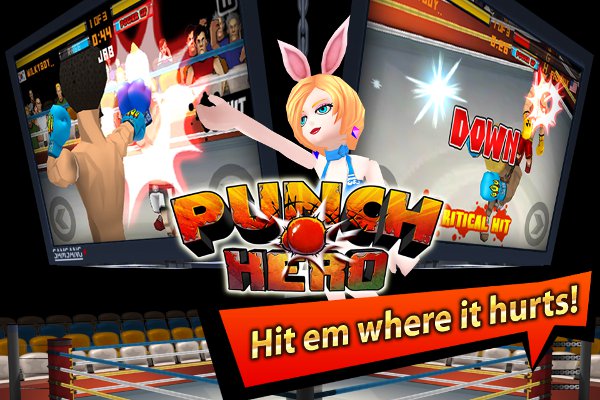 GAMEVIL has brought another game to the iOS App Store and this time its for all the fans of glorious fisticuffs.  Developed by Cocosoft and published along with KOCCA, GAMEVIL brings Punch Hero, a mobile boxing game, to iPhone, iPod Touch, and iPad for FREE.
Players can customize their boxer and use them to duke it out in three different game modes; Arcade, Amateur, and Pro. Training and fighting to level up, players have an arsenal of attacks from jabs and hooks, to uppercuts and specialty mega punches, all to take down the challengers.
Punch Hero also features a wide variety in terms of challengers as players can customize their own from photos and submit it to a Challenger Registry to be contended with.  While a Graveyard Mode allows players to fight the registered users of Game Center and earn a place on the Leaderboard.
Players can get the fists flying at the App Store HERE.