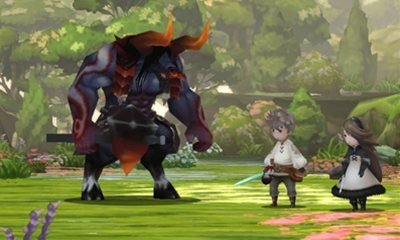 In classic RPG fashion your party in the upcoming 3DS RPG game Bravely Default are able to aquire different Job classes which of course allows them different skills. But it's not just your party characters that can get Jobs, so too can some of the enemy characters in the game.
In what can only be called a unique twist on the classic RPG Job System, Bravely Default has enemies known as Job Masters, which as you would imagine grant characters certain Jobs once defeated in battle. These Job Masters vary in size, strength and form, with better Jobs requiring players defeat stronger Job Masters.
What do you think of this new take on Job Systems? Sound of in the comments section below with your thoughts.