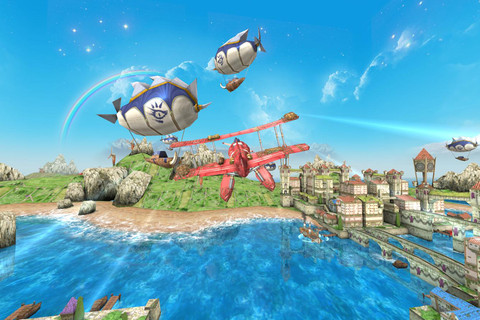 Welcome back for this week's iOS Game Suggestions. If you missed or are new to the suggestions, click on the link below and check what cool games you should be picking up for your iOS along with the introduction and disclaimer on how the suggestions work. (suggestions 1 has the disclaimer and how it all works)
MasterAbbott's iOS Game Suggestions
A pretty good week on iTunes, as always it started slow but ended up quite reasonably, certainly a few must buy game this week in both the 99c and over 99c department. This week i've suggested a total of 24 great quality titles. Break down below :
6 – FREE Games
9 – $0.99c Games
9 – Over $0.99c Games
As always for this week's suggestions are all new titles that you should take a look at and consider spending your hard earned iTunes cash / time on.  Well the Free games just below should all be given a shot as they are FREE!
For The Cheapskates – FREE GAMES
 




Men In Black 3 – Price : FREE – Publisher – Gameloft. (The official game of 2012's exciting action blockbuster, Men in Black 3, is now available! We are the best-kept secret in the universe. We are Earth's best, last, and only line of defense. We are above the system. Over it. Beyond it. We are "them." We are "they." We are the Men in Black. Agent, humanity is in danger! The vile Radiant has arrived on Earth and he must be stopped now. For the first time ever, you will be in charge of the MIB agency, but don't worry, Agent O, Agent K and Frank will help you to run the agency and fight against this new threat to mankind.Good luck.) on iPad & iPhone. GET IT NOW FOR FREE

 
Cartoon Wars HD – Price : FREE – Publisher –

Gamevil.

(Two tribes existed in the Cartoon World; the vicious Color Tribe and their slaves, the Black and White Cartoon Tribe. For generations the Black and White Cartoon Tribe were treated as property, and forced into slavery.
Fortunately… some with bigger ideas existed amongst them. They gathered and began a revolt to free themselves, taking the battle to the Color Tribe. The inevitable war has begun… become the hero of the Black and White Cartoons and set your people free.

) runs on iPad & iPhone.

GET IT NOW FOR FREE

Ancient Gears – Price : FREE – Publisher – Alawar Entertainment. (Explore the world, and discover the historic relics known as Ancient Gears! With exciting match-three gameplay, and a fabulous story, you will be lost in the action from beginning to end. Your reaction time is crucial, so you must be quick and use your wits in order to solve all the puzzles that lie ahead! Do you have what it takes to unravel the mystery surrounding the remarkable Ancient Gears?) runs on iPad & iPhone. GET IT NOW FOR FREE

 

Square It – Price : FREE – Publisher – Artoon Solutions.(Square It! is a classic line and dot game. Join the dots with lines when you turn comes and create as many squares as possible so that you complete the level. You will play against computer when you are in single player mode. If it's two player mode then you will need another player to play with you on the same device or smartphone. If you create more squares than the other player or computer, you are the winner and the level is completed. The next level will get unlocked as soon as you complete the current level. There is a very good eye appealing user interface on the game and you will get addicted to this game fore sure! So, Go grab this game and start defeating the computer!) on iPhone & iPad. GET IT NOW FOR FREE

 

Subway Surfers – Price : FREE – Publisher – Kiloo. (DASH as fast as you can! DODGE the oncoming trains!
Help Jake, Tricky & Fresh escape from the grumpy Inspector and his Pitbull dog. Grind trains with your cool crew! Colorful and vivid HD graphics! Hoverboard Surfing!
★ Paint powered jetpack! Lightning fast swipe acrobatics! Challenge and help your friends!) on iPhone & iPad. GET IT NOW FOR FREE

 
Phoenix Nest – Price : FREE – Publisher –

Com2us

.

(Beware: your nest is under attack… And your only weapon is YOU! Draw your flightpath into the sky to ward off the bad birds trying to steal your golden egg. Protect your golden baby bird at all costs! Touch, draw and tilt: various tilting motions allow you to draw your attack path. Hero Mama Phoenix will follow the line you draw to take out the enemies with style! Phoenix Nest is full of line-drawing, puzzle action and casual fun! ) on iPhone & iPad.

GET IT NOW FOR FREE
For The Bargain Hunters – 99c Games
 
Brutal Street – Price : $0.99 – Publisher –

Back Pearl Games Limited.

(The most bloody gang war has started! A new style ARPG is coming! Arm your gangsters, learn varied skills. Get thousands of different grade equipments for each gangster! Fight on the street! Face varies of enemies! Defeat them and take all their territories! Boxer, Barmaid, Gunner, Tachi, Tamer and Vampire, choose 4 of them, upgrade them! A strongest gang is rising. Lead your gang to conquer 40 locations on 4 blocks. See who will be the last survivor of Brutal Street!!) runs on iPad & iPhone.

BUY NOW



Voodoo Friends – Price : $0.99 – Publisher –

Cego ApS.

(Help the Voodoo Friends in their quest for yarn, and achieve 3-starred scores in each of the fun and challenging levels. Voodoo Friends is a platform puzzle game, where you are controlling three voodoo dolls on a quest for yarn. To solve the levels you must combine their different abilities, and pierce them with needles to give them new powers. A level is completed by getting all voodoo dolls through the exit door. 1-3 stars are given depending on how many yarn balls you collect, and a score is calculated from the amount of steps you have used – the fewer steps you use, the better your score is.) runs on iPhone & iPad.

BUY NOW

 
Slingshot Racing – Price : $0.99 – Publisher –

Crescent Moon Games.

(Slingshot Racing is an original racing game developed exclusively for iOS devices. Behold a beautiful steampunk environment with ice tracks, grappling hooks, snowmen and more! Use your grappling hook to slingshot around corners in this fast paced arcade style racer. Hone your skills by learning on the tutorial tracks,
then blast out of the snow onto more complex tracks against other racers. Race around a selection of tracks in stunning day and night settings. ) runs on iPhone & iPad.

BUY NOW

 
Pastry Panic – Price : $0.99 – Publisher –

Underground Pixel.

(There's trouble brewing down at the old pastry factory, so management has sent you down to the belts. Oh no, there are bolts flying everywhere! Now you must gather them all to avoid clogging the gears, which would result in the factory becoming a gravel heap! Be sure to gather lots of pastries too, so you can rack up high scores on the leaderboards! All that and more in this new and exciting iOS adventure, Pastry Panic!) runs on iPhone & iPad.

BUY NOW

 
Bee Leader – Price : $0.99 – Publisher –

Flightless.

(Bee Leader – It's busy time! The bees need you! Become a Bee Leader and help the bees fill their hives with honey.
Fly around the world and hover over flowers to collect nectar. Look out for enemies and bad weather! Collect as much nectar as you can before the sun sets. The faster you get nectar back to your hive the more honey you'll make! Pick up plenty of bonuses along the way – nectar, honey, time, and bee buddies. The more bee buddies you find, the more nectar you'll collect. More nectar means more honey – sweet!) runs on iPhone & iPad.

BUY NOW

 
Zombie Ace – Price : $0.99 – Publisher –

Hothead Games Inc.

(Come fly the deadly skies in Zombie Ace! These undead pilots guarantee fast service to 14 destinations across the United States of America. When you need to infect the next city fast, trust a Zombie Ace to get you there! Infect the zombie plague across 14 U.S.A. cities. Choose from 5 different Zombie Ace pilots. Upgrade your plane with better wings, faster engines and more fuel.) runs on iPhone & iPad.

BUY NOW

 
Webbies – Price : $0.99 – Publisher –

Nano Titans Co

.

(Hi there! Welcome to the world premiere of the brand new game from Nano Titans! We invite you to a great quest of helping our little pets! Stay a while and listen to the story of a magic forest. Joyful bunch of friends spend whole days carelessly playing in the woodland. Unfortunately, Hurgen doesn't like their frolics. This bitter retired wizard has been trying to find the way to get rid of little imps for ages. Recently, he has brewed a secret formula that will strengthen the webs of his fellow accomplice, Alfred the spider.) runs on iPad & iPhone.

BUY NOW

 
Monkey Ninja – Price : $0.99 – Publisher –

Donut Games.

(Honored Monkey trainee! DANGEROUS is the path in front of thee. Reflexes of a ninja, you must have!
Fearlessness of your inner monkey, you must embrace!
ALL MY 80 TEMPLE TRIALS, will you master and true MONKEY NINJA become? Warning! Wimps are not allowed in Master Miyoghurt's temple of trials.Only proceed if you can handle extreme pressure without losing your inner peace. A true Monkey Ninja must learn to use, not abuse, the honorable Banana Move, Flykick and Somersault amongst others.) runs on iPad & iPhone.

BUY NOW

 
Tiny Plane – Price : $0.99 – Publisher –

Chillingo.

(Take on the role of a high-flying hound in Tiny Plane. Fly as far as you can in this infinite, high-score game. Collect power ups and dodge dangers as you stay on the tail of your feline foe. Soar as high as you dare for as long as you can. Can you be the canine Amelia Earhart? Collect a variety of power-ups (and power-downs) that could be the difference between a long or short flight!) runs on iPhone & iPad.

BUY NOW
For The Millionaires – All games over $0.99
 

MASTERABBOTT'S OVER 99c PICK OF THE WEEK

Air Mail – Price : $5.49 – Publisher – Chillingo. (The sky's the limit…
Welcome to the beautiful world of Air Mail, where you take to the skies as a fearless letter-carrying, disaster-averting pilot. Simply stunning in its presentation, with incredibly deep gameplay, this is one flight you can't afford to miss. MIND-BLOWING VISUALS: One of the most stylish and best looking games on the App Store. Air Mail draws you into it's gorgeous world from take off to landing, with full Retina support for the new iPad.) runs on iPad & iPhone. BUY NOW

BlindSide – Price : $2.99 – Publisher –

epicycle

. (Are you looking for a mind-boggling new gaming experience? BlindSide throws you into a fully-immersive 3d audio adventure set in a world you'll never see. Put on headphones, hold your iPhone, and face the direction you want to go. Listen as the world rotates around you and explore the darkness. The gyros in your device will point your in-game avatar the same direction you're facing in the real world! You play as Case, an assistant professor who wakes up blind, to find his city destroyed and mysterious creatures devouring people. Will you and your girlfriend be able to find your way without sight? How will you escape? Run for your life, save the girl, and uncover the mystery of the apocalypse.

) runs on iPhone & iPad.

BUY NOW

 
Little Caves – Price : $1.99 – Publisher –

Lightman Cybernetics

. (The most beautiful princess in all the land has been kidnapped by grasshoppers! Journey deep inside an abandoned ant hill on a quest rescue her and win her heart.This is no easy task. Only those with the patience of a true hero will find the princess. No matter how hard it gets, never ever lose hope! Soundtrack available for FREE on SoundCloud!) runs iPad & iPhone.

BUY NOW

 

Virtua Tennis Challenge – Price : $2.99  – Publisher – SEGA. (SEGA challenges you to take your best shot on the all new Virtua Tennis Challenge! Virtua Tennis, the World's leading tennis game franchise, is available for the first time on smartphones with the new Virtua Tennis Challenge. Slice, lob and hit your best top spin as you take on the world's best and compete against 50 players in 18 stadiums around the globe. Build concentration by making plays that match your player's style; unleashing a super shot that will make your opponent sweat. Enjoy hours of game play through different modes, shots and courts. !) runs on iPhone & iPad. BUY NOW

 
Macabre Mysteries: Curse Of The Nightingale Collectors Edition HD – Price : $7.49 – Publisher –

Big Fish Games

. (Explore the Nightingale Theater, which was ravaged by a devastating fire 40 years ago, and uncover a dark mystery! After receiving a letter and a golden ticket in the mail from your grandfather you are off to see an amazing ballet performance. With fantastic graphics and an incredibly mystery, Macabre Mysteries: Curse of the Nightingale will draw you in to a beautiful world. Explore Hidden Object scenes and more! 

) runs on iPad.

BUY NOW

 
Extreme Skater HD – Price : $2.99 – Publisher –

Miniclip.com

. (The village of Hinamizawa serial murder incident. Every year on the same day in June, someone died and there was a mysterious disappearance. This death is intertwined in the conflict surrounding a gigantic dam project.
The resurrection of a mysterious case hidden during the Showa era. Conspiracy, chance, or a curse…

) runs on iPad.

BUY NOW

 
Dragon Evolution – Price : $1.99 – Publisher –

Nob Studio

. (Create your own unique dragon and fight against the evil tribe! The evil tribal men are stealing dragon eggs for food! Can you help the dragon to fight the evil tribe? Evolve into a powerful dragon in 9 years!
EVOLUTION: 8 elements to choose from!
SKILLS: 36 special skills to unlock!
WORLD: travel through 9 different world!

) runs on iPhone & iPad.

BUY NOW

 
Defender Chronicles II: Heroes Of Athelia – Price : $2.99 – Publisher –

Gimka Entertainment

. (Defender Chronicles series spins the defense genre in a new direction by implementing an innovative vertical view combined with RPG elements! Defender Chronicles II brings players back to the fantastical land of Athelia in this sequel to the award-winning vertical defense game from 2009. Defenders will be tasked once again with defending the Empire from the merciless Orc Hordes, the supernatural Forsaken, and the shadowy Covenant cult.

) runs on iPhone & iPad.

BUY NOW

 
Autumn Dynasty – Price : $5.49 – Publisher –

Bulkypix

. (For generations, the knowledge of firedust and the legend of the Thousand Sun Weapon have kept the Autumn Empire safe from foreign barbarians.
But now, the government is weak and her officials corrupt. Masked subversives lead the peasants in righteous revolt, seeking to seize the secrets of Empire. As civil war threatens to tear the land asunder, will you take up the sword and stand on mountains to mend the sky?!

) runs on iPad.

BUY NOW
There you have it folks, these games should keep you busy for quite some time, well till next week at least. I'll be back next week for another dose of iOS goodness, in the meantime if anyone would also like to suggest their own suggestions, please feel free to share them in the comments section below.
Remember kids,
Play Hard Or Don't Play At All!