Sackboy will get into a kart for the first time when LittleBigPlanet Karting makes its debut on the Playstation 3 this year. However, a retail poster suggests that the Playstation 3 will not be the only gaming system Sackboy will be karting around.
On the dedicated Playstation website Playstation Lifestyle, a contributor by the name of Jared spotted a retail poster in an Australian EB Games store. He took a picture, which you can see below (courtesy of Playstation Lifestyle):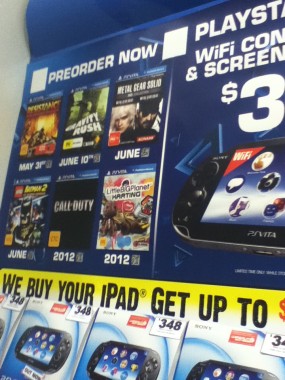 While this is all rumours and speculation, it would not be a surprise if the new karting game does make the jump to the portable scene. Sly Cooper is heading to the Playstation Vita and a Vita version of Playstation All Stars Battle Royale is not out of the question. Considering that the Vita need some games at the moment, a strong first party offering may shift a considerable amount of units and install confidence in third party studios.