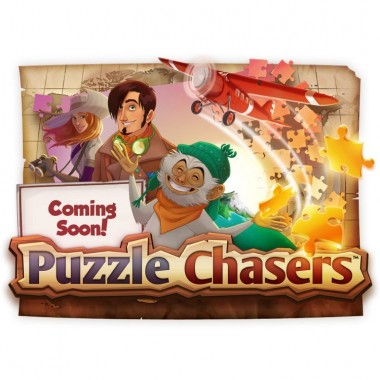 Facebook is undoubtedly the next step in the evolution of gaming, right? Well Konami certainly thinks so. They have today announced that they will be launching a new title on the Facebook platform. That title is called Puzzle Chasers, a puzzle adventure game unlike any other, because it is on Facebook.
Puzzle Chasers is an exciting new spin on classic puzzles of yesteryear such as jig-saw puzzles,  but also a daring dive into the mysterious uncharted land of complex new age puzzles. The game's story revolves around Roxy, Blake and their monkey Austin as they must solve puzzles around the world to discover who is stealing landmarks and things around the world.
The game is set to launch on Facebook this Summer. For more information on this hotly anticipated puzzling Facebook game, visit the games official Facebook page here. What do you think of Puzzle Chasers? Let us know in the comments section below.