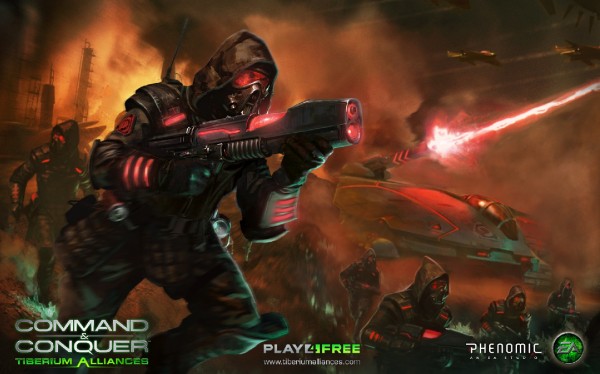 Fans of the Command & Conquer series will be pleased to know that the latest game in the series, Tiberium Alliances, is now out on the PC. The game is built to run on web browsers and is free to play.
Fans of the series will be pleased to know that the two most iconic Command & Conquer armies will be playable in this title, with those armies being the GDI (Global Defence Initiative) and the NOD. The game is played as a massive battle for territory with players harvesting for tiberium, building armies and taking down enemy bases. This is really Command & Conquer on an MMO scale.
To quote the press release –
As the first free-to-play, cross-platform MMO strategy game, Command & Conquer Tiberium Alliances is the only game to offer true, anytime, anywhere gameplay. In the coming months, the game will feature cloud-saved game data to make it accessible across web browsers and mobile devices. Players can play from their desktop at home, or on the go from their smartphone or tablet.
Be sure to check out the official website to start an account and take your place in the war.