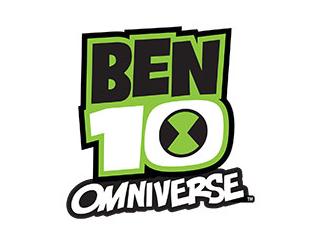 This past generation, I'm sure many of you have seen a ton of Ben 10 games on shelves. The young licensed hero has seen nearly every platform known to man, and has been in many action, racing, and platforming romps to keep fans of the series busy. The brand new series, Ben 10: Omniverse is set to launch this fall, and with it will come a game by the same name for the Xbox 360, Playstation 3, Nintendo Wii, 3DS, DS, and the WiiU.
Here are a few details for you to chew on until then:
Ben: 10 Omniverse, players will be immersed in exciting action-brawler gameplay featuring the new art style inspired from the show. Gamers will have the power to switch forms and battle as one of 13 playable alien heroes, including never-before-seen aliens like Bloxx and Gravattack, as they work with either Ben or Rook to defeat the evil plans of a fierce villain, intent on destroying the world.
Ben 10: Omniverse gives fans the option to play single-player or two-player co-op mode (for all platforms except the Nintendo DS and Nintendo 3DS), where one player controls Ben and his alien forms and the other can play as Rook with his Proto-Tool, a high-tech multifunction weapon designed to battle evil.
Ben 10: Omniverse is being developed by Monkey Bar Games for all platforms except for the Nintendo DS and Nintendo 3DS, which are being developed by 1st Playable Productions. The Ben 10: Omniverse television series is produced at Cartoon Network Studios with Matt Youngberg as supervising producer. The series will premiere on Cartoon Network this fall.
The quality we have seen of the Ben 10 games is debatable to those who are not in tuned with the series, but it's nice to know that the WiiU will have something for everyone, and that the other consoles will be seeing some kid-friendly love this fall while the bigger titles hit the shelves, balancing out the lot.