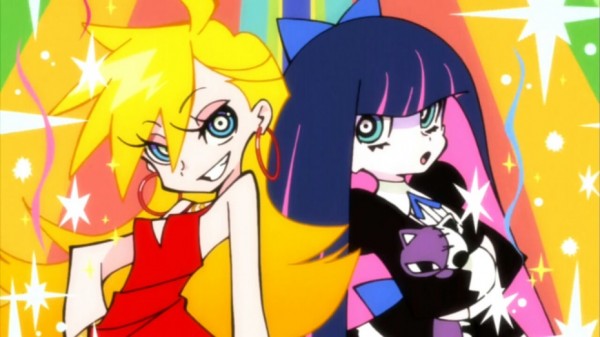 FUNimation had more to reveal today than just their recent license acquisitions, they also revealed the English dub cast for their upcoming anime release Panty & Stocking with Garterbelt. The anime itself will be released on July 10th on DVD only at the moment. The English voice cast can be seen below:
Panty – Jamie Marchi
Stocking – Monica Rial
Garterbelt – Christopher R. Sabat
Chuck – Ian Sinclair
Brief – Joel McDonald
Kneesocks – Cherami Leigh
Scanty – Colleen Clinkenbeard
Fastener – Christopher Bevins
Corset – Chris Ayres
For those who don't know, Panty & Stocking follows a blonde celebrity-like girl named Panty and a goth girl named Stocking. The two of them are angels sent down from heaven to battle against various ghosts on Earth… if only they can stop trying to sleep with everything that moves or eat all the sweets they see. Don't believe me? Check out the trailer below to see for yourself.