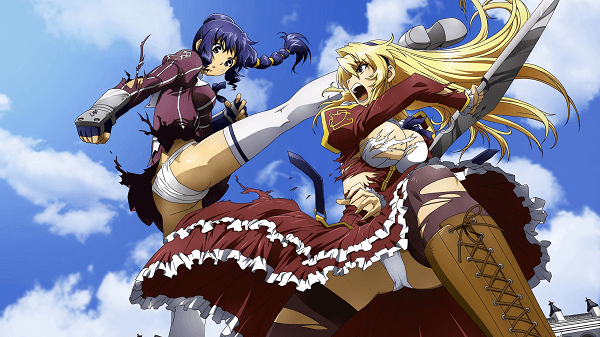 Yesterday FUNimation revealed the English voice cast for their upcoming release of the anime, Freezing. The voice cast of all of the main characters can be seen below.
Kazuya Aoi – Josh Grelle
Satellizer el Bridget – Caitlin Glass
Ganessa Roland – Luci Christian
Kannaduki Miyabi – Leah Clark
Ingrid Bernstein – Brittney Karbowski
Rana Linchen – Jamie Marchi
Attia Simmons – Monica Rial
Arnett McMillan – Jad Saxton
Creo Brand – Liza Gonzalez
Elizabeth Mably – Abigail Hartman
Cathy Lockharte – Kristi Kang
FUNimation is currently set to release Freezing sometime later this year on Blu-ray and DVD, though an exact release date has not been revealed as of yet. For those who don't know, Freezing follows the story of a boy named Kazuya Aoi whose sister perished in a fight against creatures from another dimension known as Nova. To learn more about his sister's fight he enrolls in Genetics, a military academy where girls with special fighting abilities train to face off against these creatures.