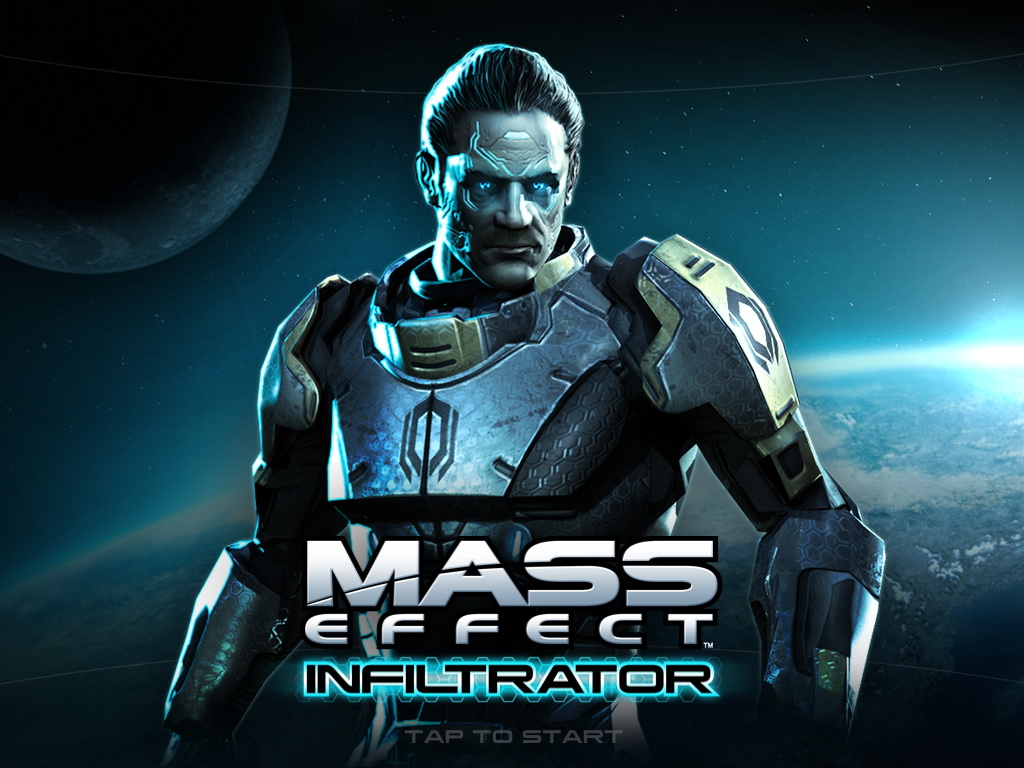 Here we are again, MasterAbbott is back for this week's iOS Game Suggestions. If you missed out on last week's suggestions, click on the links below and check what cool games you should be picking up for your iOS along with the introduction and disclaimer on how my suggestions work, as I'm not going through the same old intro every week. (suggestions 1 has the disclaimer)
MasterAbbott's iOS Game Suggestions
What I've also introduced is video game play footage (if it's possible) on some of the iOS games I've suggested, you can check this out at the bottom of the article. Currently video game play footage for this week's suggestions are not available, check back in a few days there will be some more added. For now, if you jump into previous suggestions there are a few videos to check out.
Once again it's been a great week on iTunes, so many amazing games were released, this week I've suggested well over my normal amount with a total of 20 great quality titles. As always for this week's suggestions are all new titles that you should also take a look at to spend your hard earned iTunes cash / time on. This week I've focused an both the $0.99 over 99c titles there were some awesome and unique games released. These titles are all well worth taking a look at. Now lets get down to business shall we.
For The Cheapskates – FREE GAMES
 

Gazzel Quest – The Five Magic Stones – Price : FREE – Publisher – Nerlaska Studio. (Gazzel is the bravest warrior of the armies of Pharaoh. So tired of war, he decides to finish a life full of struggle and death. But Pharaoh, furious with the decision of leaving by his best warrior, kidnaps his beloved Salama and orders to be imprisoned behind the Asorom door. Asorom's door is sealed with the five sacred locks. To open it, Gazzel must gather the five magical jewels. Once all the jewels were placed in the five locks, the door will open and Samala will be free. Every stone is kept by an underworld demon. ) runs on iPad & iPhone. GET IT NOW FOR FREE

Jumping On Cloud – Price : FREE – Publisher –

Cloud Soft.

(Greedy Rando fell into the dangerous ice cave when stealing troll's treasure. But you have the power of ice, which can be used to create a shorttime ice layer for jumping. Can you help Rando get out of the ice cave and collect all the gold coins he lost? iPhone Version is coming soon next week! Features: New way of control and new experience! Various trolls and monsters.18 chanllenging levels and much more to come!Game with NO IAP!!! 

!) runs on iPad.

GET IT NOW FOR FREE

 
Warheads Medieval Tales – Price : FREE – Publisher –

Glu Distribution.

(Take charge of Sir Hugo and his band of unlikely heroes as they battle the dreaded forces of the evil Sir Gui. Level up your party and take to the battlefield in Warheads: Medieval Tales, the premier fast-paced roleplaying game.  Easy to control: Simple swipe commands to move you Heroes or attack the enemy.  Play the way you want: Create your own unique party of Heroes and deploy them onto the battlefield to match your play style) runs on both iPhone & iPad.

GET IT NOW FOR FREE

 
Wizard's Choice – Price : FREE – Publisher –

Hosted Games

.

(Fortune and glory or death? Stay alive, cast spells, and smite evil. Dungeons & Dragons-style text adventure! Stay alive, manage your spell power, find treasure, and smite evil. Wizard's Choice is a series of RPG text-based adventures that will engross you in a storyline while allowing you to make the decisions that will determine your fate.) runs on both iPhone & iPad.

GET IT NOW FOR FREE

 
TN Tiger – Price : FREE – Publisher –

Tech Nutrition.

(Are you able to help Tommy the Tiger get back his girlfriend from the evil hippo and elephant who kidnapped her? Have a blast running, jumping, flying and rampaging across 21 levels in this brand new beautiful and highly addictive game of physics and awesomeness. Please note that if you do download this game addictiveness is guaranteed – you have been warned! ) runs on both iPhone & iPad.

GET IT NOW FOR FREE
For The Bargain Hunters – 99c Games
 
Munch Time – Price : $0.99 – Publisher –

Gamistry.

(SWING AND GO
Meet Munch, a chameleon and his quest for lunch that the player must guide him through. Swing around using your super strong tongue to reach the most difficult places! Latch onto different flowers for different acrobatic effects! CHANGE COLOR
Flowers have various colors and Munch will need to change color according to the flower he wants to latch onto. But there's a problem: Munch can't change color on his own and requires the help of special color flies that are flying around. ) runs on iPhone & iPad.

BUY NOW

CHECK OUT OUR REVIEW FOR MUNCH TIME HERE
 
TwinGo! – Price : $0.99 – Publisher –

Chillingo Ltd.

(The two Weather Twins, Fuyu and Natsu have lost the stars, now it's up to you to help get them back. These twins couldn't be any different though, one is a glowing ball of flame and the other is made of ice! You're going to have to get them to work together in this unique, innovative puzzle game that will surprise you right to the end. TwinGo! is highly addictive, innovative, and challenging. Each of the 90 levels, spread over 3 unique worlds, has been designed to offer the perfect amount of challenge. Will you be able to collect all the stars and find your way to the finish? ) runs on iPhone & iPad.

BUY NOW

 
Barbarian – The Ultimate Warrior – Price : $0.99 – Publisher –

Elite Systems Ltd.

(THE ORIGINAL CLASSIC IS HERE! Barbarian is one of THE defining games of the 1980s. The Barbarian HD app will be offered as an in-app purchase from within the Elite Collection HD app. (The in-app will be priced at £1.49/€1.59/US$1.99 and it may include one or more other 8-bit games).The Barbarian HD app is also available in this stand-alone form. It does not include any other 8-bit games but it does include an infinite lives version.The Barabarian HD app is the near-100% original 8-bit game, as written Steve Brown and published by Palace Software in 1987 and is brought to you – as an officially licenced product – utilizing our Elite Collection technology..) runs on iPad & iPhone.

BUY NOW

 
Final Freeway R2 – Price : $0.99 – Publisher – 

NEWTYPE K.K

. (Have you always wanted OUTRUN on your iOS device? Well Introducing the much awaited sequel to our hit game "Final Freeway". Ladies and gentlemen, put down your emulators and start your iPhones! Old-school arcade racing through 14 stages, Real-time road splits (choose as you go) Fast, fast driving action! Awesome pixel art, for a perfect retro feeling. 3 fantastic pop-rock tunes (80s are here to stay!) 3 selectable characters, with different skills!) runs on both iPhone & iPad.

BUY NOW

CHECK OUT OUR REVIEW FOR FINAL FREEWAY R2 HERE

 
Kinito Ninja – Price : $0.99 – Publisher – 

Yubi Games

. (KINITO Ninja is a white knuckle side scrolling action adventure. The player's goal is simple: run head long past obstacles, slash past enemies with your Katana, and get as much treasure as quickly as you can through sixty unique levels! As addicting as it is engaging, KINITO Ninja also boasts beautifully stylized professionally rendered cartoon graphics, smooth gameplay, and seamless in-game animation!) 3 selectable characters, with different skills!) runs on both iPhone & iPad.

BUY NOW

CHECK OUT OUR REVIEW FOR KINITO NINJA HERE

 
Coco Loco – Price : $0.99 – Publisher – 

Chillingo

. (It's time for the Cocoa Bean Guardians to 'Mallow' out.
Take control of a troop of fearless marshmallow heroes as you set out to rescue your friends from the candy clutches of the nasty chocolate guardians. Traverse across strange wildernesses using each Marshies' special skill and show those chocolate chumps that you're not as soft as you look!) runs on both iPhone & iPad.

BUY NOW

 
Egg Punch – Price : $0.99 – Publisher – 

Pixel Juice

. (Ack! Your feathers have been stolen by rascally rabbits! Put on your trusty old egg shell and roll out in pursuit of your feathers! Roll your way through a lush, wonderfully crafted 3D world of wacky gizmos, mazes and puzzles to reclaim your feather suit! Rack up big scores! Collect feathers, take shortcuts and bounce of rabbits with as few shots as possible to make the perfect play-through. Earn coins and unlock more levels and neat items to help you out or to dress you up! ) runs on both iPhone & iPad.

BUY NOW
For The Millionaires – All games over $0.99
 

MASTERABBOTT'S Over 99c PICK OF THE WEEK

Mass Effect Infiltrator – Price : $6.99 (Publisher – EA Mobile (THE FATE OF THE GALAXY LIES IN THE BALANCE! From the makers of the critically acclaimed Dead Space on iOS comes an all-new, original Mass Effect storyline – made exclusively for mobile!  YOU'RE A CERBERUS AGENT – GONE ROGUE! As Commander Shepard battles Reapers across the galaxy, veteran Cerberus agent Randall Ezno procures aliens for illicit experiments at a secret facility. But when the Director of the facility goes too far – Randall fights back and vows to bring Cerberus down! Can you fight your way off the hostile Cerberus base and deliver their secret research to the Alliance?) – runs on iPhone & iPad. BUY NOW

AstroPlasm – Price : $4.99 (Publisher – Subspark Entertainment (Immediately blast away from reality, step inside an alternate dimension and meet your match in a fierce round of Airpuck in this outrageous and hilariously addictive sports arcade. Welcome to AstroPlasm! – Game is similar to the old classic Shuffle board Cafe.) – runs on iPad. BUY NOW

 
Doomsday III: Base Ganymede – Price : $1.99 – Publisher –

Gennadiy Potapov.

( General Arcade proudly presents new old school shooter for Doom fans: Doomsday III: Base Ganymede. Doomsday III based on community project Freedoom and source code of Doom Classic. Freedoom resources is adapted to iPhone and iPod Touches, you will have more weapons, items and power-ups. All our work will be contributed back to the community. ) runs on iPad.

BUY NOW

 
Lume – Price : $1.99 – Publisher –

State Of Play Games.

( Small and perfectly formed, introducing you to the perplexing world of Lume. The hit Indie game Lume is now available for iPhone in glorious remastered with higher detail for iPhone 4 and above, more sounds and an improved interface for touch devices. With a set built entirely out of paper and cardboard, and sumptuously filmed, Lume is a game with a style unlike any other. Power to your grandad's house has failed. What's more, he's nowhere to be seen. Immerse yourself in Lume's photoreal world, solve perplexing paper puzzles to help restore the power, and uncover a deeper mystery behind the blackout.) runs on iPhone & iPad.

BUY NOW

 
Ahrbol: City – Price : $2.99 – Publisher –

Lagali Asia Ltd.

(Welcome to Ahrbol!
Ahrbol is a tiny planet that is filled to the notch with objects for you to find using both your eyes and ears.
Try to get to the next level by achieving all kinds of missions and unlock the extra features, get your top score published in the game centre.
Ahrbol comes in 6 different worlds. This is the second one and it is called "City". In the months to come the other 4 worlds will also become available.) runs on iPhone & iPad.

BUY NOW

 
Lightopus – Price : $2.99 – Publisher –

Bulkypix.

( Go, Lightopus ! You are the last of our kind. Go into the Abyss, save the bulbies and bring back the Light! All the lightopuses in the Abyss were killed and their remaining young captured by the monsters of the Abyss. You are the only lightopus alive, a species on the brink of extinction. Your mission is to rescue the young lightopus and free them from the Abyss monsters' sealzones. But beware! You will face various monster bosses with special powers in each zone and finding your way out will not be easy.!) runs on iPhone & iPad.

BUY NOW

 
Mysteryville 2 HD – Price : $4.99 – Publisher –

Nevosoft.

( Brave and talented journalist Laura Winner returns to the small town that everyone remembers from the award winning game Mysteryville. And once again she finds herself at the epicenter of a scandal. She plans to take a vacation and relax with her friend Bill Witowsky and ruined when she arrives to find that Bill is missing. She starts her own investigation and also discovers that the town's new priest is about to organize an art and jewelery auction, something rather unusual for this small rural local. Could Bill's disappearance be somehow linked to the auction? It's up to Laura to find out. ) runs on iPad.

BUY NOW

 
Cavorite 2 – Price : $1.99 – Publisher –

Cascadia Games.

( Dr. Cavor is back! Lacking sufficient fuel to launch his space vessel home, Dr. Cavor musters the courage to once again descend into the vast subsurface lunar labyrinth! There he must gather powerful moon gems, which harbor enough energy to propel him home. Once more armed with only his anti-gravity spray gun, Dr. Cavor puts his genius to its greatest test yet.) runs on  iPad.

BUY NOW

CHECK OUT OUR REVIEW FOR CAVORITE 2 HERE
There you have it folks, these games should keep you busy for quite some time. I'll be back next week for another dose of iOS goodness, in the meantime if anyone would also like to suggest their own suggestions, please feel free to share them in the comments section below, or join the discussion in the forums.
Check out the link below
Remember kids,
Play Hard Or Don't Play At All!
Game Play Videos coming soon.
Mass Effect Infiltrator
[pro-player width='530′ height='253′ type='video']http://www.youtube.com/watch?v=lcCiOFZjDck[/pro-player]
Barbarian: The Ultimate Warrior
[pro-player width='530′ height='253′ type='video']http://www.youtube.com/watch?v=pFLY0xc7Ek8[/pro-player]