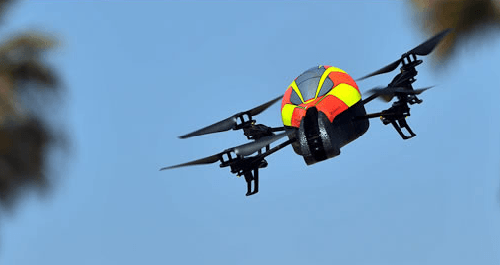 Just recently, Parrot held an online competition, the AR.Drone Challenges, where people from all over the world sent in their times running an AR course. The 15 finalists have been selected from all participants and will bring their top gun AR piloting grit to the city of sin, Las Vegas in January 2012 to compete in the Worldwide Grand Final held at the CES trade show. The top dog will be crowned the World AR.Drone Champion and walk away with a $5,000 USD prize, bragging rights and the ultimate tech geek cred making him (or her) the envy of all of their friends.
On 12 January 2012, 3 French, 3 Japanese, 2 Chinese, 2 Canadian, 1 Portuguese, 1 German, 1 Russian, 1 South African and 1 American will compete during one day on the AR.Drone Flying zone located Central Plaza, Las Vegas Convention Centre.
Schedule:
· From 9.30am to 3.00pm: Qualifying rounds 
Duel between pilots, giant slaloms in a fanciful city, time trial.
· 3.00pm: The Grand Final
Final stage & prize award ceremony.