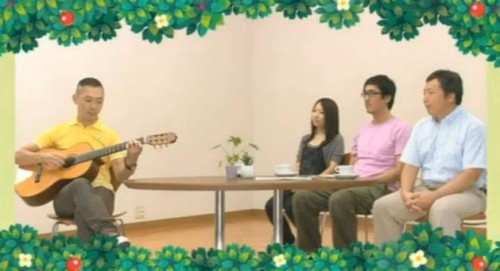 It seems there are two types of 3DS owners at the moment. You are either content with all of the offerings we have seen this year, or you are counting down the days until some of the more unique releases come out in 2012. I have been in the latter for a while now, as Luigi's Mansion 2, Paper Mario, and Animal Crossing are all expected to drop sometime during the year. Thankfully, Animal Crossing's 3DS debut seems to be one of the next big first-party titles for the handheld and a new and quite large developer diary has been released to detail what this little town sim will offer.
The first thing most are curious about is the general customization we will see this time around. According to the developers, both male and female characters will be able to choose their own top and bottom. This means that boys can sport skirts (or a kilt, if you will), and girls can comfortably explore the village in pants. A large introduction for the series is the role you as the player will have as the town's mayor. This feature should make the experience much deeper and players will finally have more of a purpose to keep playing the game other than fishing or bug catching. An in-game assistant has also been added in to help you manage all the tasks of the townsfolk.
Other than those details, nothing too substantial was said within the diary. Nook is a Real Estate agent now, there is a mall within the village, and you can add in environmental objects such as benches and light posts, allowing for a lot more customization options this time around. Check out the video in full down below and once more news is released on Animal Crossing, we will be sure to bring you an update.
Oh wait…one more thing. If you happen to fill out a Club Nintendo survey, make sure you detail your comments. This diary proves that the feedback received is actually used to establish and fine tune features. Just something to keep in mind for the future.