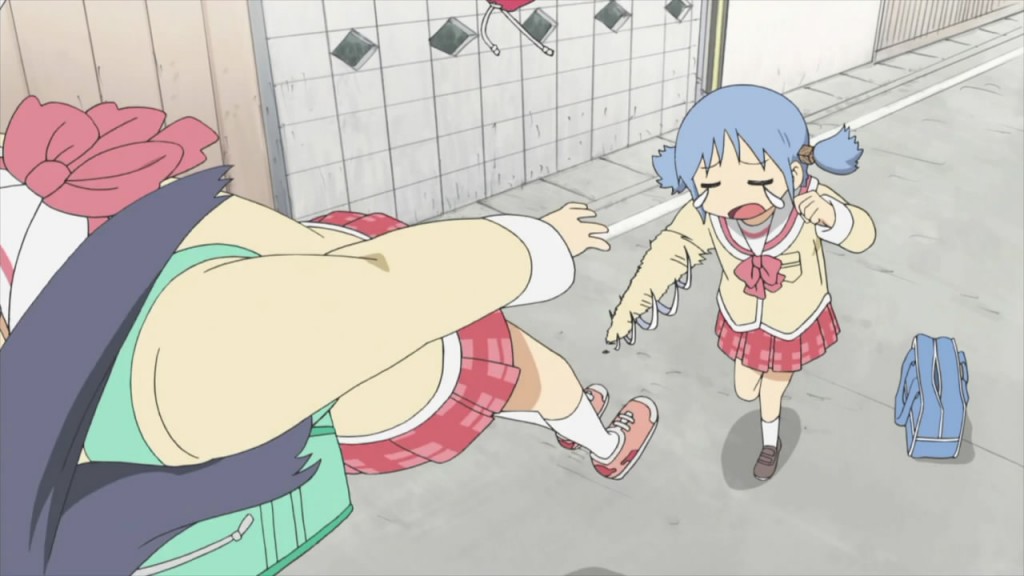 You may recall that Madman Entertainment made several acquisition announcements earlier this year. As part of that announcement they confirmed that some of the titles licensed would eventually be given Madman Screening Room treatment.
Starting this week, three new titles have begun weekly streaming in the Madman Screening Room. These three new titles will be joining the already streaming; GOSICK and Last Exile – Fam, The Silver Wing, which update on Mondays and Tuesdays respectively.
You can now watch the following titles in the Madman Screening Room:
Nichijou – My Ordinary Life (Updated Wednesdays)
Steins;Gate (Updated Thursdays)
Deadman Wonderland (Updated Fridays)
You will be able to view these titles over at Madman's official website now. As for the titles release on physical media, it is currently up in the air. It has also been confirmed that Persona 4 and Future Diary will begin streaming at some point in 2012. Be sure to stay tuned for more Madman Screening Room updates.