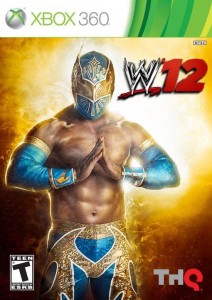 Those in Mexico will be receiving a separate cover for WWE 12 this year. THQ recently announced on their official Facebook page that Sin Cara (one of the Sin Cara anyway) will be featured on the cover for the region, replacing Randy Orton. As you can see above, the luchadore certainly makes a nice cover star and it may be a little surprising to some that Sin Cara was chosen over the veteran Rey Mysterio.
THQ also announced that they would provide a high res printout on their official website soon to allow for those outside the region to swap from the default WWE 12 cover they are given.
So what do you think? Will you be using the Sin Cara cover, or settling for Orton?