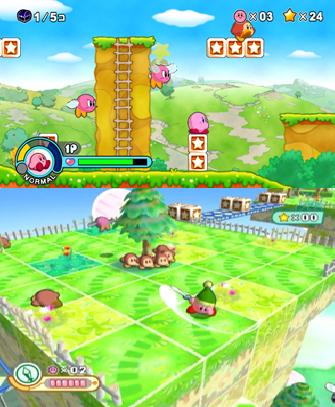 Many are holding their breath in anticipation for Kirby's Return to Dreamland, but according to a recent interview on "Iwata Asks", this title could have taken a completely different visual approach. As you see in the pictures above, Kirby's latest adventure almost went with a 2D cel shaded approach during it's lengthy time in HAL's development oven, rather than the bouncy 3D atheistic we have seen in the final product.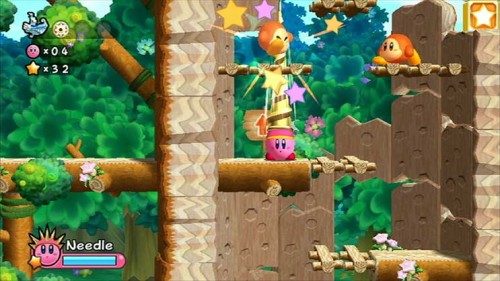 I completely dig the visuals we have seen so far for Return to Dreamland, but I must say that this much brighter style is just as pleasing overall. I know that Kirby's Dreamland 3 went with a pastel design, which is far off from what we see here, but I get that same vibe from that age old SNES classic from these screenshots due to the bright colors chosen. If Nintendo and HAL partner up for a 3DS Kirby down the road, we can only hope that these old and reworked concepts will see the light of day once again.
So which art choice to you like better?