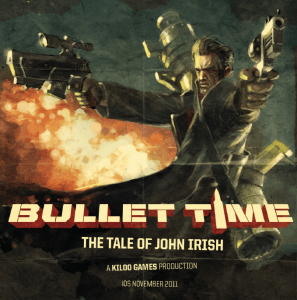 Kiloo have released another video for their upcoming mobile game, Bullet Time. And it is looking pretty damn good. The video is made up of what you can tell is honest gameplay, not just a bunch of flashes of it set to blasted music that is designed to make it look far more awesome than it is. You get entire sections which show off three of the weapons, some pretty awesome stages and some cool looking enemies (including a boss that I am itching to pit myself up against).
So far, Bullet Time looks like it's going to really bring the action app genre to another level in terms of variety and graphics, we'll definitely keep you posted!
Check out the GEAR CUSTOMISATION and TRAILER video as well.
Bullet Time is due for release in November.