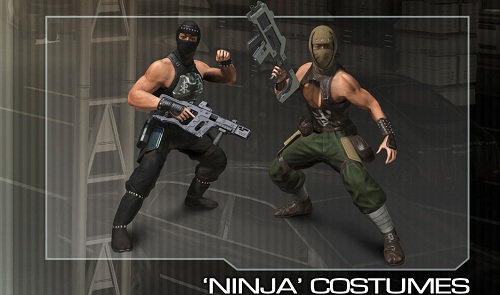 Just because Binary Domain isn't coming out until next year, there isn't any reason to wait for a company until the last minute to announce the pre-order content that you can obtain. With Binary Domain's case however, you have two different flavors of pre-order content however. There is a multiplayer aspect of pre-order content as well as single player.
If you prefer single player content, then perhaps you should look for the pre-order bonus known as Dan Marshall Pack which will unlock a number of new weapons and skills for the main character in Binary Domain, Sergeant Dan Marshall. He will receive a new assault rifle named the 'SOWSAR-17 SBMOD type G' and a number of bionic upgrades including Assault: Physical Enhancement I, Assault: Protective Coating and Assault: Quick Prompt.
Those more interested in the multiplayer aspect should keep an eye out for the Multiplayer Pack which provides the exclusive online map 'Outside High-rise, Upper City' as well as a new playable class known as the Ninja which you can see above. Plus players will gain access to two new weapons in multiplayer, the Yamato-0 handgun and the Hoga Type 69 Sniper Rifle.