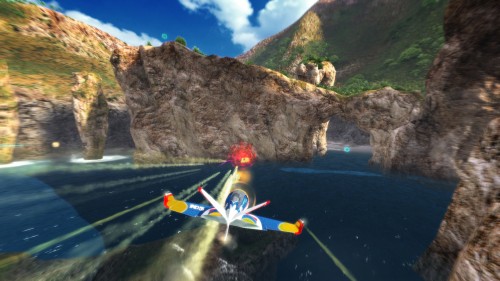 If you recently have been taking to the skies with Skydrift and are now hungering for more content, you're now in luck as Digital Reality have now released the Gladiator Multiplayer Pack for download. This DLC adds in two new multiplayer modes, with those being Team Deathmatch and Standard Deathmatch. Players can also duke it out in six arenas such as Warfactory, U.F.O. and Scrapyard or customize the way they want to play with the create an arena option in order to pick the specific course settings, like weather conditions or Time Limits.
This pack also won't set owners of Skyrdrift back much either, as it's priced at just 400 points for 360 users and $4.99 on the PS3. If your still on the fence about Skydrift as a whole, you can check out our review here.
To get a better look at the Gladiator Multiplayer Pack, check out the fresh new screenshots from Digital Reality below.