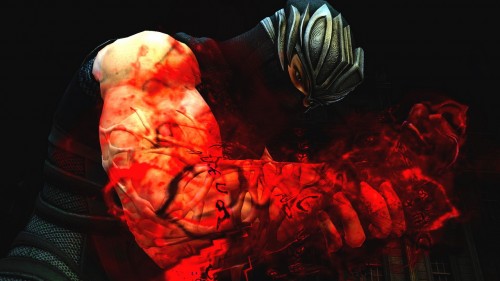 As mentioned in our previous article / trailer for Ninja Gaiden entitled "Consequence" Team Ninja's Yosuke Hayashi and his Team Ninja crew provided everyone at the Team Ninja Unmask Pre-Event with a gameplay presenation to an updated build of Ninja Gaiden 3 that we got to play at this years E3 (read article here).
Hiyashi-san explained there are now 3 modes available in the game.  Hero (EASY MODE) this pretty much does all the hard work for you such as auto evading and auto guarding and making your life a whole lot easier when taking down enemies.  This mode is best used if you want to experience the Ryu's Story without having to throw your controller up against the wall.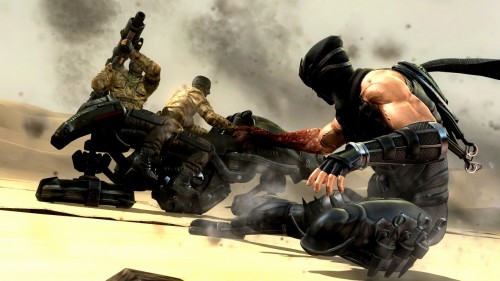 Then there's Normal mode, which I'd suggest everyone start off on as its not that hard and will give you a good run for your money.  But if you think you have what it takes to be a hardcore Ninja you can jump right in and try everyone's favourite HARD mode entitled "Ninja" play style – The two videos below show both HARD and NORMAL mode.  Now the bear in mind the Team Ninja crew were all in attendance tonight and one of them took up the challenge and demo'd HARD MODE for us.  Watch and see how hard it is even for a seasoned vetran of the game that probably plays this all day long.
[pro-player width='530′ height='253′ type='video']http://www.youtube.com/watch?v=y19D7adYsZ0&feature=youtu.be[/pro-player]
Now after failing twice they switched it to NORMAL mode showing us that Team Ninja have stayed true to the core roots of Ninja Gaiden series making sure that the hardcore fans of the series will get a true high quality and tough gameplay experience if they do decide to play the game on NINJA mode.  With the video gameplay shown below you can see the new Consequence feature in the game and also at the end of the demo a red firey dragon power up which wasn't explained but looked awesome.  After the presentation a very brief run down on Online Multiplayer was explained.  Giving players the option to play cooperatively or competitively. New challenges, characters and missions await those who choose to join the Shadows on the World online! Players get to take on other Ninja's and also regular enemies in different modes that would then allow them the honor to take on Ryu Hayabusa himself.  Details were very minimal so expect a whole lot more details in the weeks ahead. For now enjoy both the videos and the screenshots from the game.
[pro-player width='530′ height='253′ type='video']http://www.youtube.com/watch?v=Jpf4SRgip-8&feature=youtu.be[/pro-player]