2K Games have released yet another trailer for the upcoming release title, NBA 2K12. The latest trailer, titled Momentus, takes a look at the gameplay animations.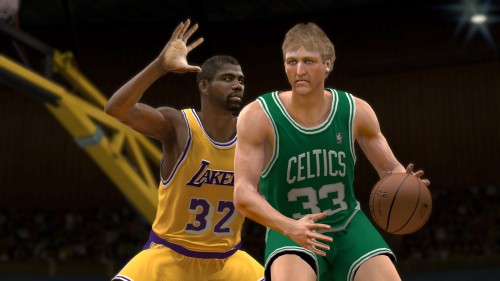 The trailer features Eminem and Royce Da 59's song Fast Lane, and showcases both legendary and current players in what 2K Games claims is their most "realistic simulation" to date. From the trailer, the animation definitely does appear to be very impressive, and players like Olajuwon and Pierce certainly do look and move like their real life counterparts.
NBA 2K12 is slated for release on the 4th of October, 2011, and will be available on PS3, Xbox 360, Wii, PC, and PS2. Check out the trailer below, and have a look at related coverage on the title here.