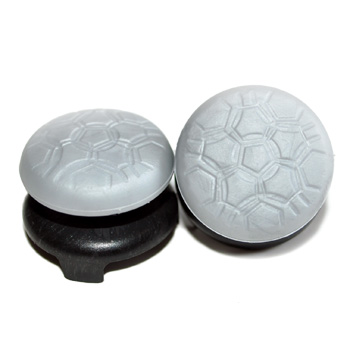 Kontrolfreek have announced they will be releasing Xbox 360 and PS3 controller accessories specifically [and scientifically] designed to enhance gameplay for FIFA 12 and Forza Motorsport 4. Both attach onto the control sticks however are two separate designs for each game.
For FIFA 12, the convex-surface designed Football Freek are said to be the first controller accessory to be geared towards a football game. The attachments will make precision passing, dribbling and tactical defending easier. With FIFA 12's new precision, 360 degree dribbling movements, Kontrolfreek are confident this will amplify your game experience whether you're a casual or hardcore player of the game.

The Speed Freek 2.0 APEX for Forza Motorsport 4 provides a U-shaped attachment for the control sticks enabling you to have greater handling and more precise turns and takeovers. The 2.0 improves upon the previous Speed Freek, giving even greater responsiveness and simplifying the most difficult abilities in the game.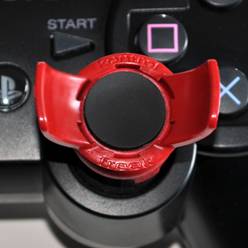 Both of these accessories are not just limited to these two games. The Football Freek can naturally be used for other football titles such as PES and Pure Futbol, and Speed Freek 2.0 for racing titles such as Gran Turismo, Need for Speed, F1 and Burnout.
Football Freek will be available September 27th and Speed Freek 2.0 on October 4th.