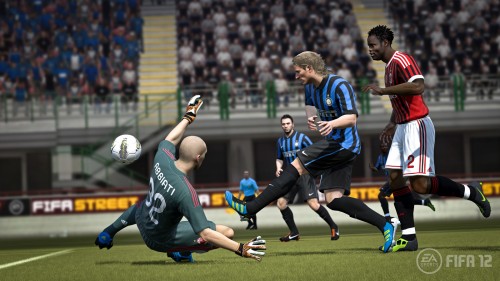 For the first time ever, the FIFA series will be available for download on the Mac operating system thanks to the use of TransGaming's Cider enablement product. It allows for a quick and cost effective conversion to Mac format, something which TransGaming's Cider has excelled at.
"TransGaming's unique Cider technology is the right enabler for us to bring a rich FIFA Soccer experience to fans all over the world," said Kaz Makita, Vice President and Executive Producer with EA SPORTS. "We're excited about bringing the world's most popular sports video game to gamers on the Mac platform for the first time."
The game is being made available for download via various EA Sports supported outlets, including TransGaming's own distribution site GameTreeMac.com, and did I mention it's available right now?
FIFA 12 comes out tomorrow in Australia for 360, PC and PS3, and the 30th for European gamers.