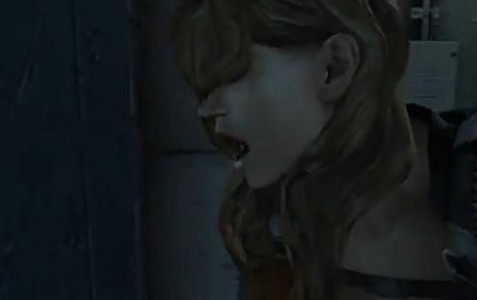 Over a week ago now, Capcom released a new trailer for Resident Evil: Revelations which introduced us to Rachel. As I mentioned then, Rachel looked to be a whole new character for the series and seemed to play a pivotal role in the upcoming 3DS title. Capcom have now however released an extended version of the trailer, which clears things up on this new character's involvement.
Rachel seems to have be a survivor that gets killed somewhere near the beginning of the game. Yes, that means there is a lot of doubt now when it comes to this new addition even being playable. Say what you want about the whole sex appeal issue, but I really thought Rachel made an interesting protagonist for the series as she was so petrified in the clip. I know Resident Evil features "tougher" protagonists, but fear makes a survival horror game tick and this chick really captured that role well.
Oh well, we do at least see HUNK speaking to Chris at the end of this new trailer so that will be interesting to see how that plays out (and the game overall still looks fantastic), but those who were in the "Rachel" fanclub like myself can now know that she is simply another casualty. Watch the lengthy new clip below, as it still is pretty exciting and is sure to get fans pumped about Revelations.