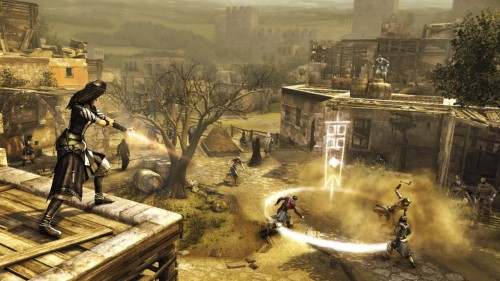 Ubisoft today announced that a multiplayer beta will be available for download on the PlayStation Network, exclusively for PlayStation Plus and PS3 Uplay members. The beta will be playable from September 3rd until September 11th, however gamers can preload the beta tonight, ready for you to play tomorrow morning.
The following nine characters are able to be accessed in the beta.
The Sentinel
The Vanguard
The Guardian
The Vizer
The Thespian
The Deacon
The Bombardier
The Trickster
The Champion
The Knight's Hospital, Antioch and Constantinople will be available as playable maps and the four playable modes will be Wanted, Manhunt, Deathmatch and Artifact Assault. A mere sample of the multiplayer content that will be available in the finished product.
Assassin's Creed Revelations will be available November 15th, so if you (unlike me) are able to download the above content then go forth and give it a go and let us know what it is like!