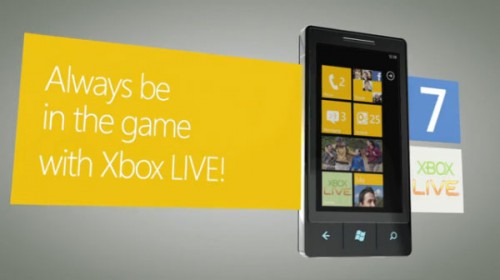 When Microsoft announced that its next phone would have Xbox Live compatibility, everyone was excited. Now however, a few months after its releases, they are smoothing the rough edges and making the entire experience much more enjoyable, in addition to announcing that they are adding quite a few new games to the phone soon.
First off, Microsoft is adding the ability unlock Avatar Awards on the phone. Second, developers can now add DLC to their creations. Next, parental controls will be enabled. Finally, they are speeding up and refining the multiplayer component.
The most exciting news to come out of Gamescom for the Windows Phone 7 was the announcement that 14 games will be coming to the phone throughout the coming months.
All game information is taken from the Windows Phone Blog. Check here for information on all the Windows Phone 7 announcements and screenshots.
Beards & Beaks: Cave Area – The turf war between gnomes and crows moves to the cave with 15 challenging new levels and where a new gnome ally and new enemies await.
Bug Village- Build and nurture a colony of active ants and busy bees. Construct homes to attract playful bugs and direct them to the garden, where they can gather resources to expand your village. Small is beautiful in bug village.
Burn the Rope- Burn as much rope as you can in this challenging puzzle game. The catch? Fire only burns upwards. So you'll have to madly tilt and turn your phone to keep the flame alive.
Chickens Can't Fly- You're a corporate scientist assigned to see what chickens are capable of, answering critical questions such as: Is there life after the butcher? Are chickens afraid of ghosts? Does frozen chicken get dizzy?
Collapse!- The blockbusting, color-matching excitement of "Collapse!" returns with award-winning gameplay, all-new customizable characters, and fantastic new foes.
Gravity Guy- In a world where gravity laws were broken, a brave guy was held captive for defying the rules. Not happy, he decided to escape. Your job: guide him through a world of impossible mazes, flipping gravity at will.
Fight Game Rivals- Become the king of kings among tournament fighters around the world. Enter different tournaments on distinct locations, earn credits and unlock devastating attacks and skills.
"Farm Frenzy 2" If you think the big city is crazy, wait until you get a load of country life. Manage a wild and wacky farm by growing grass, feeding chickens, collecting eggs and taking your produce to market.
IonballEX- A modern twist on a classic Breakout-style game, all delivered in a unique steampunk style.
"Kinectimals Mobile" Play with, care for, and fall in love with your very own Kinectimal cub. The hit Xbox 360 game comes to Windows Phone.
Mush- This puzzle platformer (and Windows Phone exclusive) gives you control over how your character feels. Change their emotions by drawing smiles and sad faces, and by rotating or shaking the phone.
"Orbital" An addictive puzzle game that challenges you to destroy as many orbs as possible.
TextTwist 2- From Game House, creators of "Bounce Out" and "Collapse!", comes a more cerebral challenge: How many words can you form in two-and-a-half minutes with a handful of random letters? Figure out the combination with the most letters and move to the next level.
Toy Soldiers Boot Camp – Wage war on a tiny scale with four fun and addictive shooting gallery mini-games from "Toy Soldiers: Cold War".
Updated with video!