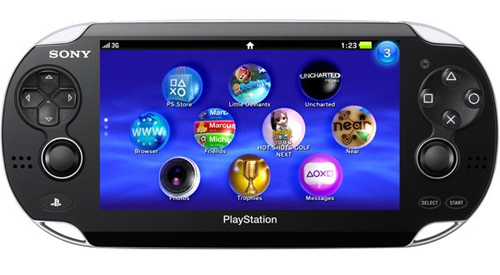 Sony is trying their best to make the Playstation Vita a success. With incredible graphics, a good price point and a strong launch line-up of games, they have a good shot. Now, they are attempting to sweeten the deal by adding in social network apps like Twitter, Facebook, Foursquare, etc. Even Skype is getting in on the action, which is good to hear. According to Sony, these social networks and messaging services will function exactly like apps. You can click them on the Vita Home screen, and they will open to something similar to what you have on your smartphone.
However, the use of the word "apps" could also point to the possibility that the Playstation Store will be getting an overhaul to allow many programs to run on the Vita, similar to iOS, but that is pure speculation.
You can expect to get your hands on the social networking apps of the Vita at the launch of the system or soon thereafter. I wonder if any of them will have any connections to the Vita's "Near" system, which supposedly is similar to the Street Pass system used in the 3DS.