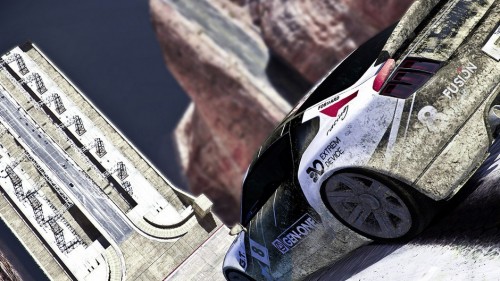 With the full release of Trackmania 2 Canyon a mere 16 days away, Ubisoft have released a new 'educational video' for those not already sucked into the Trackmania world. It showcases the game perfectly, and is two and a half minutes of gloriously rendered racing and customisation gold. For those of you not already part of the near 10 million strong Trackmaniacs community, the game is a fast paced, realistically styled racer with a massive emphasis on users building their own custom tracks.
Some of the tracks featured in the video are in game already, playable in the online multiplayer beta available instantly for those who pre-purchase the full game. And if this news snippet sounds a little biased in the games favour, that's because I've had a shot at the beta myself, and it is fantastic fun.
Check out the full hands on preview for a more in depth look at the beta (featuring my justification for that bit of fan service), and then for more information on how to get it for yourself, head here.
And of course (before I get carried away), have a look at the new trailer below, and let us know what you think!