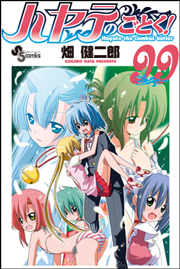 Today, a new anime series based off of the popular Hayate the Combat Butler manga was announced.
Attendees of the Hayate and Negima double feature movie premiere in Japan recieved a special edition manga volume known as Hayate the Combat Butler volume #99 which confirmed that a new Hayate the Combat Butler anime was green-lit for production.
Thus far, no further details on the nature of the anime series have been confirmed. All that is known is that Hayate will be animated once more in some capacity in the future.
Whether it be an OVA or a full length series, this is great news for Hayate fans.